Financial planning industry executive lays out questions for entrepreneurs and company owners as they navigate the new normal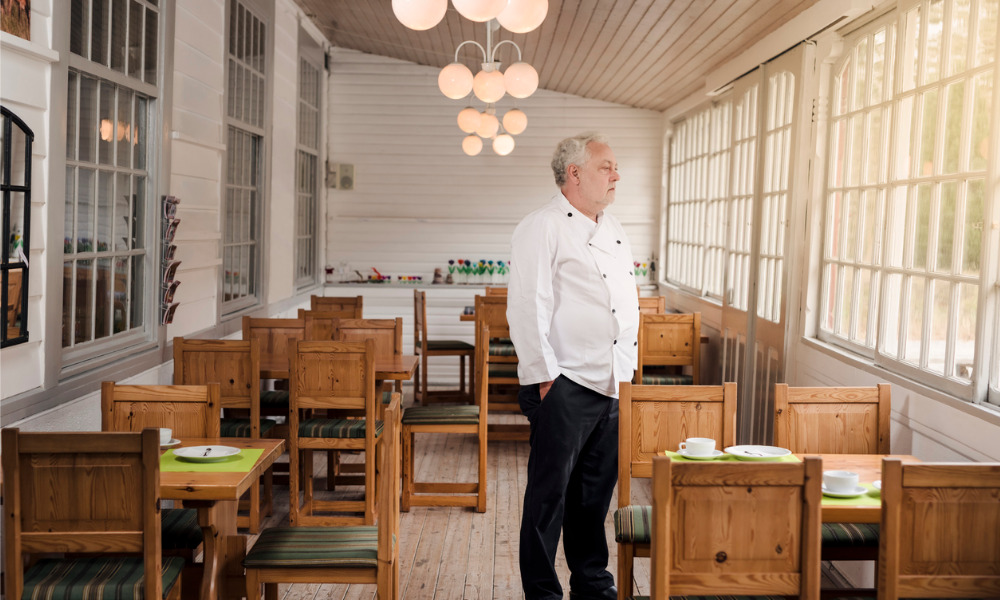 Business owners are, directly or indirectly, risk-takers. Whether they're pursuing their own ambitions or taking the baton from someone before them, they pour plenty of sweat, intellectual equity, and passion into each of their endeavours. In most cases, it's not just the security of their employees and business partners, but also their own financial future that's on the line – and the stakes have gotten higher than ever.
After lengthy lockdowns, many businesses may find themselves confronted with continuing fixed expenses, new costs, depressed demand, and staffing challenges, just to name a few hardships. Understandably, taking stock and adapting can be difficult for the entrepreneurs in charge, and it's at times like this that financial planners who advise such clients can earn their keep.
Don't abandon the process
"In the short term, company owners are basically just trying to figure out how to keep providing their products and services to the public," said Sam Febbraro, executive vice president at Investment Planning Counsel. "To do that, they need to manage cash flow, potentially by cutting down on discretionary expenses, and shield their workforce from potential layoffs."
While many entrepreneurs care for their employees and want to keep them on the payroll, not everyone is in a financial position to do so. In such cases, the best they can do may be to help them get in a position to qualify for government aid, whether it be through Employment Insurance, the Canada Emergency Response Benefit (CERB), or another program.
"Small-business owners also need to have an understanding of whether they even qualify for some of the programs that have been made available by various governments, including wage subsidies, rent relief, and business loans," Febbraro said. "These are all things that come into the small-business owner's field of focus, and they may ask their financial advisor for some help."
Once the short-term concerns have been addressed, it's time to move on to long-term concerns, which includes revisiting goals and objectives and considering whether they need to be revised. For those who don't already have a written financial or retirement plan, conducting a basic needs analysis and pinning down where they need to be in three, five, and 10 years is key.
"Those who already have formal plans in place are likely to already have some form of tracking to determine their progress toward their goals," Febbraro said. "The ones who've fallen behind because of the impact of coronavirus will have to grapple with profound questions. Should they continue to work part-time through their retirement years, or sell the business and invest the resulting proceeds?"
He also emphasized that beyond achieving financial freedom, clients should also think about their emotional freedom. Even if they have a healthy nest egg already, are they ready to move on to their next passion, whether it's gardening, volunteering, writing, or something else? For those who've treated at least part of their time in lockdown as a retirement drill, the answer may be clear.
Preparing for the worst
"Part of the financial-planning process is to mitigate any risk that may impact our clients' ability to achieve their long-term goals," Febbraro added. "Right now, it's absolutely critical for business owners to prepare themselves as we get into the new normal and reopenings get under way around the country."
In the short term, he said, business owners must make sure they have a contingency fund or business line of credit as a buffer if another systemic downturn or outbreak happens. Longer-term, they've got to consider not just investing periodically into an investment strategy, but also obtaining protection through disability insurance, critical illness insurance, and life insurance for their family.
"From a business perspective, it may be imperative to consider key-person insurance, which will help fund the replacement of critical people within the business in case tragedy strikes," Febbraro said. "The company may take out insurance on the life of a key executive, and the company would be the beneficiary and pay the insurance premiums."
Addressing that risk also requires a proper succession plan, which identifies at least one successor who has the interest, capacity, and passion to continue the legacy started by the original owner. A succession plan would also be valuable in case the business owner finds that they no longer have the energy to try restarting or relaunching the business.
"The pandemic has changed the face of many businesses and industries, so designated successors may no longer be as interested in taking over as they were before," Febbraro said. "In that case, owners may need to identify a new successor or additional successors who may need to rethink the client experience, leverage technology, and evolve the offering going forward."
As consumers become more hesitant to enter physical locations and social-distancing measures take a toll on the pace of customer service, many entrepreneurs should also mentally prepare themselves for a negative impact on revenue that necessitates an infusion of personal assets. Similarly, lower sales and a hampered ability to provide products or services may cause the valuation of their business to be deflated.
"The impact of the virus and any rebound in capacity will vary depending on the business," Febbraro said. "If you own a hair salon, your capacity can transition from literally zero percent during the pandemic all of the way to 100 percent capacity, assuming you can pivot the business and provide a safe environment to offer your service. On the other hand, a restaurant may transition from 20% if they had takeout or delivery services during the lockdown to maybe 50% now if they have an outdoor patio service."
And business owners will also have to think more about contingency plans to make sure their operations keep ticking smoothly. Aside from keeping the workplace safe and sanitary, they must also maintain frequent communications with their employees, especially as remote work arrangements become the norm. Reaching out to suppliers and asking about their risk exposures and contingency plans is another vital practice.
"The bottom line is, everyone fears the unknown, and the coronavirus has highlighted that more than anything," stressed Febbraro. "What you want to do as you make plans is mitigate or reduce the risk of the unknown to make sure you're better prepared going forward."