Rick Bauman invites advisors to reignite their passion for leadership through a one-of-a-kind professional development experience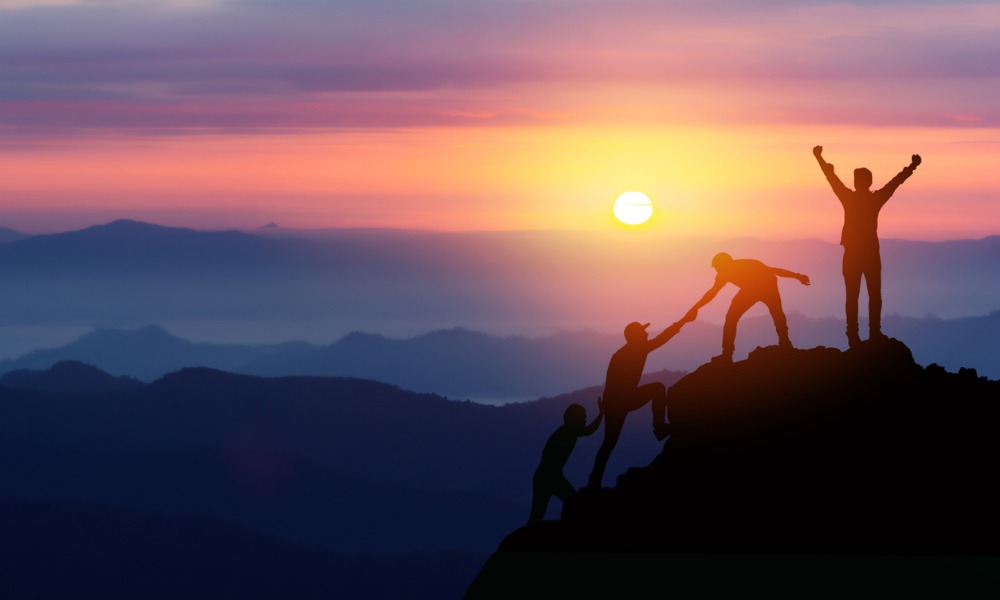 Being a financial professional is, by its very nature, a stressful vocation. Aside from keeping abreast of developments in the markets and the industry, one has to ensure they are staying in line with regulatory requirements, providing competitive services that are suitable for their clients' needs, and making sure their clients are well taken care of on their path to financial freedom.
In a 2019 survey conducted by the Financial Planning Association with Janus Henderson Investors and Investopedia, a third of advisors (34%) said they were experiencing moderate levels of stress, while 37% felt high levels of stress. Some of the top stressors identified were from activities such as maintaining work-life balance (65%), effectively managing client relationships and meeting their expectations (53%), communicating effectively with clients during volatile markets (45%), and adapting to rapid technological change and integration fee pressures (44%).
With the arrival of the COVID-19 pandemic, all those factors have hit home for advisors last year and up to now. Aside from guiding clients through a dizzying market drawdown, they've had to navigate shifts toward more virtual work arrangements, as well as work toward integrating technology into their practices in response to regulatory, cost, and operational pressures.
Those were the types of challenges that Rick Bauman, founder of Intellectual Capital Coaching Corporation (iC3), saw among his own clients. After spending 20 years building a successful insurance brokerage and group benefits firm in Hamilton, Ontario, Bauman established iC3 in 1997 to work with ambitious entrepreneurs in the financial services industry, helping them build great companies and achieve exceptional results.
"Given the COVID situation and the extraordinary stress that our clients were experiencing, and how incredibly well they pivoted and responded to it, we wanted to do something to thank them and to recognize their efforts," Bauman told Wealth Professional.
While iC3's work was initially concentrated on insurance brokers, it recently made the decision to increase its visibility among wealth management advisors. Across both segments, he saw shining examples of companies that have coped tremendously well with the economic and COVID-related pressures – and one common thread tying them all together.
"We realized that our successful clients were distinguished by their effective leadership," Bauman said. "So last fall, we came up with the idea to create a seminar as a gift to our existing clients. That led to the development of 'The Power of a Single Brick,' which we presented to them – and they loved it."
Following the positive reception, Bauman and his team realized that what they've created may prove beneficial to a broader group of people. While plenty of virtual webinars nowadays are no more than thinly veiled sales pitches or pre-recorded presentations, 'The Power of a Single Brick' is facilitated in a structured manner by an effective presenter. Videos are played at several points throughout the presentation, followed by directed questions and breakout sessions to create a highly interactive experience.
Since launching it to a wider audience, iC3 has hosted sessions with a broad cross-section of advisors from a number of different firms, as well as large groups of people from a single organization. It has created an opportunity for professionals across Canada to interact with counterparts in different parts of the country, with plenty of time allotted for participants to interact with each other and share their thoughts.
"I think we all know that if you have five people and they share the same experience, they'll have five different interpretations," Bauman said. "I think as they respond to the material, people find that they are dealing with the same problems. That seems to be giving people confidence and a realization that they're not alone in confronting the current leadership challenges that are out there."
The response to the event has been beyond his expectations. As Bauman tells it, the event has struck people at an emotional level, reinvigorated their belief in their ability to do a great job, and reawakened their commitment to being great leaders. Beyond that, it has allowed participants to meet role models whose examples they can follow and learn from.
"I think great leadership isn't bound by age bands or demographics," he said. "We've had some grey-haired veterans who said 'It got me charged up again.' And we've had some bright young leaders who've said 'I feel I have a role model that I can pursue.'"
One leadership lesson that the sessions have reinforced is the need to have an attitude of gratitude; especially in times of adversity, it's crucial to appreciate the things that are going well. Participants have also come away with a deepened understanding of how crucial it is for leaders to have a personal vision, and share that vision with their followers. Related to that is the importance of having non-negotiable principles to hold on to, no matter how stressful times are, and being open to different viewpoints from people united under a common cause.
With continuing strong interest in "The Power of a Single Brick," Bauman said iC3 will keep hosting events to promote and strengthen the idea of leadership among Canada's advisors, and they continue to encourage everyone to attend and spread the word. The firm is also currently developing a sequel, focused on how to create a high-energy culture, which is projected to launch either late this spring or early in the fall.
"We're trying to ignite a passion for great leadership. As advisors face increased competition from robo-advisors and rivals with very deep pockets, the sustainable competitive advantage they're going to have is their people," Bauman said. "To deliver a high level and quality of client experience, people have to be very engaged, and the number one factor driving that is the quality of leadership. I think we've really hit a nerve here with people who are making that connection."