A survey of Canadian adults shows continuing financial dependence as the new generation faces struggles and debt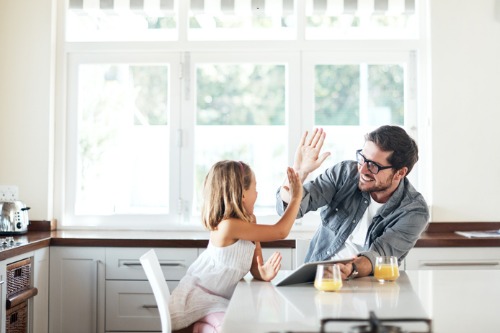 For Canadian parents, cutting the financial umbilical cord appears to be getting harder and harder.
In a study of 2,000 Canadian adults, financial-product comparison site Finder.com has found that two thirds of Canadian parents are helping their children with their finances. Additionally, just under half (47.3%) admit that they're receiving help from their parents, reported the Huffington Post Canada.
That assistance runs the gamut from small loans and cash gifts, cited by 38% of parents, all the way to helping with large expenses — including vacations, post-secondary education costs, and home purchases — which was mentioned by just over one in five Canadian parents. Second to cash gifts and loans, rent subsidies was a reality for nearly a third (29.3%) of Canadian parents.
The survey also looked into how often Canadian parents extend financial help to their adult children. The largest number of parents (38.5%) do so once a year or less; for 29.2%, it's several times a year. Another 17.9% help monthly, while 5.7% say they extend a lifeline every week.
"Understandably, parents want to give their children the best chance in life, but too many freebies can actually damage your kids' long-term financial well-being," said Angus Kidman, editor-in-chief for Finder.com. He asserts that good money management is "an essential skill" that needs to be taught.
More than one in eight (13.2%) of the adult children who receive help from their parents said that they struggle to manage their money. Another 12.8% said that it's because they're in debt; of those, a 58.3% majority said they're grateful to be getting it.
The dearth in financial literacy among children is especially concerning given how much earlier they're making financial decisions. In another survey of Canadian parents conducted by CIBC this year, respondents said that their children are starting two years earlier than they did on average when it comes to managing their own money. That includes opening a bank account, getting an allowance, managing their own money, getting a credit card, and becoming aware of their parents' financial situation.
But despite the early exposure, parents said their kids are actually achieving financial independence one year later than they did in their youth. And while 93% of respondents said they need to set a good money-management example, 67% admitted that they're just "somewhat" following a budget at best, 14% had no budget at all, and 48% were currently saddled with credit-card debt.