A businessman, who gained public notoriety for dealings with a former Conservative MP, will face the OSC next month.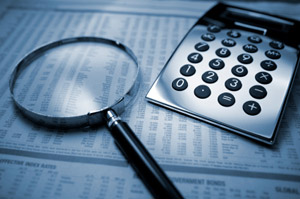 A Toronto businessman who gained public notoriety for dealings with a former Conservative MP will finally face allegations of $1 million in fraud at an Ontario Securities Commission hearing next month.
The unproven allegations are Nazim Gillani – with assistance from his business partner Ryan J. Driscoll – raised more than $1 million from about 30 corporate and individual investors in Canada, the U.S. and Dubai, under the name of International Strategic Investments, International Strategic Investments Inc. and Somin Holdings Inc. According to the OSC, neither Gillani nor his companies were ever registered to trade securities or raise funds in Ontario. Most of the money collected, the commission says, was not used for its intended purpose, nor was any of it returned to the clients.
Between Jan. 2009 and June 2010, start-up company HR Retail Solutions (HRDS) – which has since gone bankrupt – sought venture capital funding through Gillani to help renovate its existing locations and open new sites. The clients Gillani allegedly defrauded had invested in HDRS during what is called the "Material Time." At one point, Gillani claimed to have received a promise of $14 million from one investor and was listing HDRC on a German stock market, which the OSC claims was a way to convince more investors to jump on board. (continued on Page 2.)
#pb#
"Gillani engaged in fraudulent conduct by making false, inaccurate and misleading statements to investors and Driscoll regarding the user of investor funds," argued the OSC in a statement of allegations released back in March 2012.
Gillani came under government and financial scrutiny after the Toronto Star revealed, in 2010, that he and former Conservative MP Rahim Jaffar were discussing business deals, related to the allegations against Gillani. Furthermore, an email sent by Gillani to prospective business partners read "Mr. Jaffar has opened up the Prime Minister's office to us," adding that Jaffar was promising government grants to propel their business interests, the Star reported. In addition, the Star said that Gillani testified at a House of Commons committee, which looked into the Jaffar business deals, apologizing for the email that implicated the Prime Minister's Office in his dealings.
Gillani and Driscoll are ordered to appear at OSC hearings, which will begin on Jan. 13, 2014 and continue throughout the month and into February.