The OSC will determine what if any censure a former executive at Livent Inc., responsible for theatre greats like the Phantom of the Opera, will face following a hearing Friday May 22.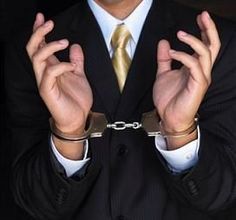 A hearing for a former VP at Livent, a theatre production company, is scheduled for Friday after tentative agreements were reached with his former partners last year.

"The purpose of the hearing is for the Commission to consider whether it is in the public interest to approve a settlement agreement," the Notice of Hearing report reads.

Gordon Eckstein is due to learn of his fate from the OSC when a hearing panel meets to discuss the details of a proposed settlement on May 22. The case stems from fraud allegations surrounding Livent.

The commission launched an investigation into the case in 2001, but it was put on hold until they served their penalties under criminal proceedings.

Gottlieb was convicted in 2009 and sentenced to four years in prison for his role in the fraud at Livent, and was released on parole in 2012. Drabinsky received a six-year sentence, while Mr. Eckstein received a conditional sentence including one year of house arrest.

The OSC's case was revived early in 2013 with the commission saying it would rely on the criminal convictions of fraud held against the two men while using it to uphold their own penalties.

On Sept. 9, 2014, Gottlieb was prohibited from trading securities for 15 years.