CIBC announced a new CEO this morning. The surprise pick is a strong signal of the emerging importance of wealth management.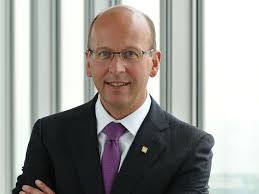 The big news on the street today--CIBC chooses a new CEO, Victor Dodig, the head of the wealth management division. More on this story to come tomorrow, but the quick take on the appointment is that this is a strong signal about the strategic direction of the bank.

Just a few weeks ago some were speculating that the bank would break with 100 years of industry tradition and go outside the organization for a new chief executive to replace the departing Gerald McCaughey. Others assumed the new CEO would be David Williamson, the head of CIBC's retail banking operation. But when the announcement finally came this morning, the choice surprised analysts. The new CEO of Canadian Imperial Bank of Commerce is Victor Dodig, senior executive vice-president and group head of wealth management.

Dodig's name will be familiar to many advisors. A Toronto native, he has a Harvard MBA, spent his career in the wealth management industry, including stints at UBS Global Asset Management and Merrill Lynch. Landing at CIBC he came up through Wood Gundy before taking on the title of group head, wealth management. He is, as one analyst put it, "all wealth management, all the time."

But while some suggest the appointment was a bit of a surprise to the street, perhaps the choice isn't completely out of the blue. Post-2008, as capital requirements at banks have tightenedt, less profit has been generated through proprietary trading. The mortgage business seems bloated, M&A is moribund. Many financial institutions are turning to wealth management as a business opportunity. CIBC has been part of this trend. The bank has been signalling for some time that this is so. Any extra funds in the company since 2011 have been used to buy up wealth management companies, most recently Atlantic Trust in the United States. It looks like wealth management is the future at CIBC. The appointment of Dodig as CEO caps that notion. Hats off to the advisors at CIBC. Your time has come.