The IIAC has strong recommendations for the federal government to improve the investment climate in Canada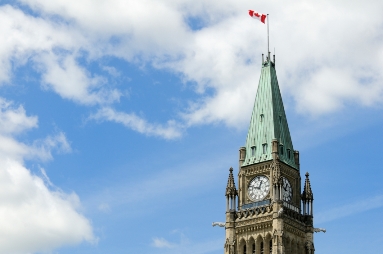 Want a stronger economy? Make the pot a bit sweeter for investors looking to tap into new infrastructure projects and small businesses, says the
Investment Industry Association of Canada
(IIAC).
The IIAC has released its new recommendations to offer guidance to the House of Commons Standing Committee on Finance as it prepares for the 2017 Federal Budget.
The association highlights four key areas improved investment can boost the Canadian economy, underscoring the government must do more to tap into investment potential, rather than rely on public funds for upcoming infrastructure projects.
"There are many mid- and large-sized infrastructure projects in Canada in need of capital, and which could be designed to generate long term stable returns on investment; there is also private sector institutional and retail investment capital available in Canada which could be invested in these projects," states the IIAC's recommendations.
"If the government can fully leverage public and private resources, the success of infrastructure projects will be enhanced, in terms of the number of projects that can be completed, and developing projects that are more efficiently built and operated. Facilitating this kind of role would not require an independent Canadian Infrastructure Bank, and the related and unnecessary cost and expense borne by the taxpayer."
The association also points to a lack of tax incentives for investors to support small and medium-sized businesses, stating previous governments have failed to put effective programs in place to support small business investment.
"(P)ast decisions affecting the taxation of income trusts and the reduction in the annual contribution to TFSAs, have choked important financing vehicles for small business," the IIAC states. "If this situation is not remedied, many small- and mid-sized businesses will stay private longer, look to complete an IPO and stock exchange listing at a later stage of development, or be sold to larger foreign entities, and Canada will lose future opportunities to generate local employment and tax revenue."
The aging demographic of today's retail investor is also of concern, anticipated to "sharply reduce interest in speculative equities".
The association points to the Enterprise Investment Scheme (EIS) and Seed Enterprise Investment Scheme (SEIS) – two successful programs run in the UK – for the federal government to emulate.
"These two programs have had a profound impact on the financing of UK small businesses and startups. HM Revenue & Customs (HMRC) data show that since the EIS was launched in 1993- 1994, more than £14.0 billion has been invested in over 24,500 small companies. Most notably, 58% of EIS investment has gone to companies raising EIS funds for the first time. Since SEIS was launched in 2012-2013, over 4,660 startups have received over £424 million in investment," the IIAC states.
Related stories:
Economic confidence boosts small business hiring spree
Association reveals budget demands