For advisors facing mounting industry pressures, staying educated is no longer just about compliance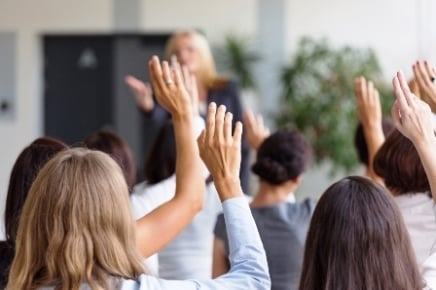 Financial-service professionals are facing more pressure than ever. Regulatory organizations and trade associations, recognizing investment-industry trends and
varying demographic needs
, continue to raise standards and add requirements. That includes the area of continuing education.
"I think there are two main blocks of continuing education for financial advisors: know-your-product and know-your-client," said Marc Flynn, senior director for Regulatory Relations and Credentials at the
Canadian Securities Institute
. "But aside from those two, the underlying regulatory framework — which includes CRM, ethics, and conflicts of interest — keeps changing as well."
To keep up with changes related to specific issues, Flynn said that topical short courses are periodically designed and added to the institute's basic curriculum. "For example, CRM2 has been rolled out, and you need to learn what that is, which you can do in three to six hours. We have short and topical courses that are available to fill in the gaps."
Updates are also critical when it comes to the know-your-product aspect of financial advice. As Flynn noted, advisors who got licensed 10 years ago likely did not get exposed to hedge-fund products and ETFs to nearly the same degree that advisors are today. "If you're selling advice, and whether you're selling those products or not, you need to know where they fit in the constellation," he said.
Another up-and-coming investment trend is bitcoin, which continues to hit highs and attract investor interest. However, it still seems to be
too speculative to include in most portfolios
— or even have a dedicated course. "Obviously we're following it like everyone else," Flynn said. "Right now, advisors can't trade cryptocurrencies. That said, it creates a lot of noise and their clients may be asking about it. So probably pretty soon we'll address it and say where it fits and how it's relevant for an advisor."
As for know-your-client requirements, Flynn said that there are some topical courses to address changing consumer demand. However, he said it's more about providing a fundamental understanding of dealing with the challenges faced by certain demographics, as well as various other specific aspects of advice that are more targeted to particular clientele.
"We try and encourage people to make that broader commitment, maybe over multiple years, to study something or specialize in something that will help them with their client base," Flynn said.
The specialization one chooses can impact the CE requirements they'll have to adhere to. Aside from that, their membership in specific trade associations and registrations under different regulators will have an impact. Therefore, it's best to take courses that count toward multiple organizations' requirements.
"We get our courses accredited in as many places as possible with regard to regulators or professional associations," said Debbie Bell, associate director for Regulatory and Credentialing Policy at the institute. "That way, course-takers get a little more bang for their buck; they can use the course toward CE, or maybe use it toward a designation or certificate. But it really does help them out to have accreditations across the board as much as possible."
Related stories:
Regulators urged to boost protection for vulnerable investors
Get your clients educated on the private markets