A report from BMO Global Asset Management on Canadian ETFs shows the industry as a refuge from global market volatility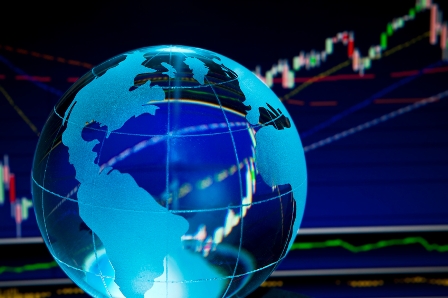 Canadian stocks and bonds have both gotten valuable boosts from global volatility as investors hunt for safe bets. According to a report from
BMO Global Asset Management
, however, the ETF industry is also getting a shot in the arm.
According to the
BMO Global Asset Management
ETF Outlook 2016: Mid-year Update
, assets under management in Canadian ETFs have exceeded $100 billion, effectively doubling in the last four years. At the same time, 2016 inflows into the asset class have surpassed $10.6 billion so far, putting the industry on track for a "historic" year.
"Global events, such as the Brexit vote, have kept volatility at the forefront of investors' concerns," observed
Mark Raes
, head of product at BMO Global Asset Management Canada. "ETFs have proven their value as efficient and effective positioning tools that can help investors manage through market events."
The Canadian ETF industry is still small compared to other markets. The US ETF market has gathered AUM of US$2.3 trillion (about $3 trillion), the European market has US$ 529 billion (around $691 billion), and the Asia-Pacific has US$123 billion (about $160 billion).
However, Raes expects that value traded on ETFs in Canada will double over the next few years.
Foreign investors' aversion to volatility is shown by movements into "smart beta" ETFs that focus on income, quality, and low volatility. There is also reported migration away from direct-security holdings and towards sector-based ETFs that offer more diversified exposure.
With investors' risk-off attitude seen to result in fixed income ETFs outpacing equity ETFs in terms of growth, the industry has responded by adding more precise exposures, slicing the credit spectrum, and segmenting fixed income instruments by maturity.
"In the current low-interest-rate environment, investors are looking beyond traditional exposures and are gravitating towards ETFs that can generate more income for their portfolios," the report notes.
Related stories:
Report: Nearly $US2 billion in net June inflows for Canadian ETFs
Foreign investment in Canadian securities keeps booming
Gloomy global bond market finds bright spot in Canada, says National Bank