Expert says the art of listening on different platforms can help you gain valuable information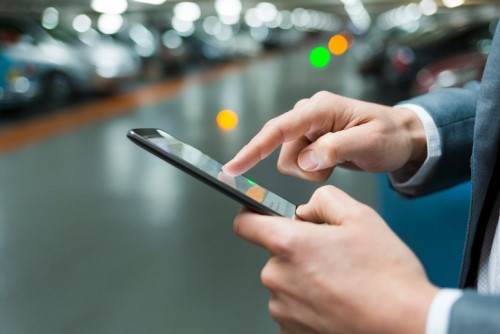 Putting effort into a social media strategy can help advisors discover "conversation triggers" among clients that can lead to more business.
Andrew Jenkins, principal at Volterra Consulting, a specialist in providing social media management service to small- and medium-sized businesses, said that enhancing visibility and raising awareness was key and that each platform must be treated differently to have maximum impact.
Jenkins will speak at an upcoming WP webinar entitled Social Media Marketing for Wealth Professionals, which will address how an advisor can navigate the sea of social media and define his or her digital footprint.
The webinar will equip them to use popular social platforms like Twitter, LinkedIn, Facebook and Instagram for marketing and brand building, while also helping advisors manage their reputation.
It will assist in understanding how to harness user data and behavioural insights to get the most from your online presence to better grow your business.
Jenkins said: "Social media is hard work, it's not complicated. The cost is your effort. With the exception of social ads, the cost is your time and you can gain valuable information, helping your clients become more successful.
"For example, if I buy life insurance from a financial advisor and then don't do anything for a while, they can keep in touch with me and watch the changes in my life like a job promotion, travelling more. Any of those things that have a financial implication, they should be paying attention to.
"Those are conversation triggers. If my family expands, there's another thing – maybe my coverage isn't comprehensive enough; I've bought a bigger house. Those are the type of things people share on social."
Each social media platform requires different strategies based on how people use them. For Facebook, Jenkins believes that separating your business page from your personal page is vital, while having an ad strategy is also important.
He said: "Assuming they have a personality page or a business page, then they are able to run ads to promote particular things. They have to make sure they have the necessary approvals and that they are adhering to compliance and risk management, but assuming they are, Facebook is a pay-to-play environment. There's not a lot of value to be driven from it unless you are boosting your content.
"You can't ignore the biggest social network in Canada. If they are going to spend a dollar on social ads, they should spend it there."
On LinkedIn, it's about keeping it professional – i.e. avoiding religion and politics – and exploiting the network expansion multiplier to access potential new referrals.
Then there is Twitter, which Jenkins said is all about listening and staying on top of industry news.
He said: "If advisors are comfortable and want to disseminate that [industry] information, then it's a great tool for sharing relevant information about financial planning. But it can't be financial planning day in day out – show your humanity.
"If I bought insurance from you but you know I'm into golf or whatever, share some content for me, even reference me. Personalise it and I'm going to be even more appreciative because you're thinking of me and it's not just transactional."
Advisory firms, said Jenkins, can even use Instagram, which is effective for visuals and video.
He added: "I would create some visual posts that are maybe an image with some text overlayed; could be financial tips, could be some goal-setting. This is where they show their humanity – what do they do out of work?
"If they have permission to do so, because compliance will get nervous about live video, share short video clips offering advice, tips or some news about a rate hike or something that they want to offer their opinion about."