Marketing specialist says industry must adapt to new ways of reaching clients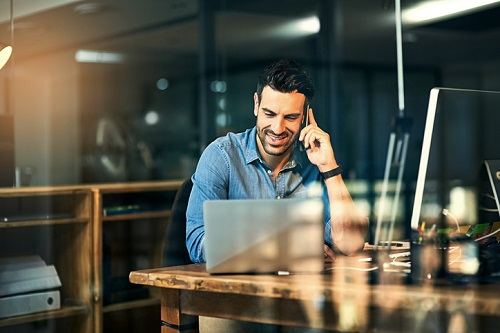 Failure to leverage social media into your advisory practice will leave you out of step with clients and the modern world.
The warning comes from Andrew Jenkins, principal at Volterra Consulting, a specialist in providing social media management service to small- and medium-sized business.
Jenkins will speak at an upcoming WP webinar entitled Social Media Marketing for Wealth Professionals, which will address how an advisor can navigate the sea of social media and define his or her digital footprint.
The webinar will equip you to use popular social platforms like Twitter, LinkedIn, Facebook and Instagram for marketing and brand building, while also helping you manage your reputation.
It will also help you understand how to harness user data and behavioural insights to get the most from your online presence to better grow your business.
Jenkins said social media was a vital communication tool simply because of the way people are reached has changed. He added, for example, that we don't watch television like we used to, with Netflix binges on iPads or laptops now the norm.
"As audiences are changing the way they are being reached or where they are spending their time or giving their attention, financial advisors need to adjust accordingly," he said.
"A friend of mine was talking to his financial advisor and said, 'listen my kids are going to get all my money, how are you to going to establish a relationship with them?' The advisor said, 'I'll call them'. My friend replied, 'they don't even take my calls so why are they going to take yours?'
"It means advisors have to have a different kind of relationship."
The webinar will focus on the following topics: understanding the links between social media and building your business in the wealth industry; connecting with younger potential clients; leveraging social media to maintain your brand and manage reputational risk; and learning how to grow your business using user data from digital media.
Jenkins said that having a social media presence is crucial to marketing your business and building your brand.
He said: "Attention is fragmented and consumers have the luxury of choice, so you're battling for their attention. If you don't have a personal brand or an established online presence about who you are, what you do, who you do it for and thought leadership, and you are not sharing content that is informative and helps prospective clients be more successful in their business and life, then they will move on to someone who does."
Jenkins said that different people prefer to use social media in different ways. But, he explained, even just getting on Twitter and listening to what your client is saying can inform how you approach them, while Instagram, with its exceptional engagement rate, is a good route into the millennial market. He also stressed that social is very much about getting recommendations and referrals for your practice.