The changes are expected to provide cost-effective, investor-friendly access to investment strategies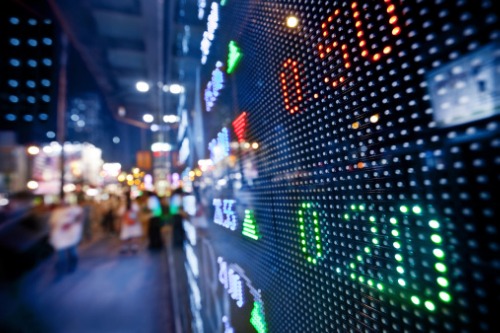 Based on the latest available comparative statistics on the Canadian investment-fund industry, mutual funds are still the largest game in town in terms of assets managed. But that isn't stopping providers from recognizing investors' voracious appetite for ETF products.
As one example, the Middlefield Group has announced that following investor approval granted in December, it is launching an ETF platform to offer investors "professional active management within a cost-effective, investor-friendly structure." Initially, the firm is converting two of its successful closed-end funds on the TSX.
The Middlefield Healthcare & Life Sciences Dividend Fund, which trades under the ticker symbol LS, is an actively managed portfolio of securities that operate in or derive a significant portion of their earnings from products and services that are related to the healthcare and life science industries. The management fee for LS is 0.85%.
Meanwhile, the REIT INDEXPLUS Income Fund trades with the ticker symbol IDR, and it offers low-cost exposure to the real-estate sector through a combination of indexing and active portfolio management. It comes with a management fee of 0.6%.
In a December release, the firm said that the conversions will not affect existing distributions to unitholders, and the funds' respective strategies will remain substantially the same.
Brompton Funds also recently made a similar announcement regarding its European Dividend Growth Fund. Following a special meeting of unitholders held on February 14, it is expecting to convert the fund into the Brompton European Dividend Growth ETF. The fund is described as an equal-weight portfolio of equity securities from large-cap European Dividend Growth companies with a selective covered-call strategy to enhance income and lower volatility.
The fund comes with a management fee of 1.25%, which is expected to go down to 0.75% after the ETF conversion. Brompton also plans to waive part of the management fee of the ETF or reimburse the ETF to ensure management fee and operating expenses, in each case inclusive of associated GST/HST, is limited to approximately 0.95% of its NAV.
Brompton also cited other anticipated benefits such as:
Enhanced flexibility from proposed amendments to certain provisions in the fund's investment strategy, which will expand its investment universe;
An improvement in trading price of units of the fund that will, in turn, provide a meaningful increase in value for unitholders;
Increased trading liquidity as approved market makers will be able to create or redeem large blocks of ETF units daily from Brompton European Dividend Growth ETF; and
The potential for lower expenses per unit as the issuance of new units results in operating expenses being spread across more units
The conversion of the fund is expected to take place on or about April 16.
Follow WP on Facebook, LinkedIn and Twitter