Client service failure, financial planning advice, and suitability were the top three issue areas over the year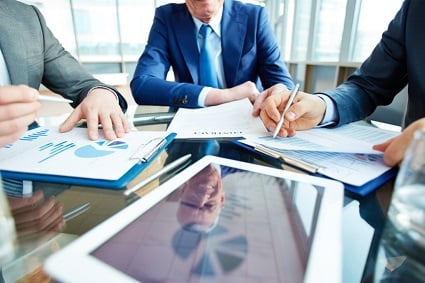 The Financial Planning Standards Council (FPSC) has released its 2017 Enforcement and Disciplinary Review Report, which details its work in setting, maintaining, and enforcing professional stndards for CFP professionals and FPSC Level 1 certificants in Financial Planning.
"FPSC is committed to ensuring Canadians have access to and receive financial planning services from highly qualified professionals who are held to rigorous professional standards―including an obligation to place their clients' interests above all others, to disclose potential conflicts of interest and to act with integrity," said Damienne Lebrun-Reid, managing director for Standards at FPSC
The FPSC has set up three independent panels, which include CFP professionals and members of the public, to work in the Canadian public's interest:
The Standards Panel – oversees the standards of the profession to ensure that they fulfill FPSC's mandate;
The Conduct Review Panel – an arm's-length panel that reviews FPSC staff reports and directs the appropriate outcome of complaints; and
The Discipline Hearing Panel Roster – adjudicators on FPSC Discipline Hearing and Appeal Panels as required while enforcing standards imposed by the FPSC.
The council received 76 complaints in 2017; 38 were referred to the Conduct Review Panel, while 14 were endorsed to the Hearing Panel.
Looking at the combined complaint allegations received over the year — which include allegations from the public and from the FPSC — the highest proportion of cases were related to client service failure (23.2%), followed by issues on financial planning advice (14.4%) and suitability (12%).
Disclosure, client service failure, and conflict of interest were equally prevalent (20%) in public complaints. However, disclosure and conflict of interest issues comprised only 8% and 8.8%, respectively, of combined complaint allegations.
"In 2017, FPSC saw an increase in public complaints regarding the suitability of financial planning advice," the report said. Public complaints also accounted for 21% of the total number of complaints the council received in 2017 — a threefold increase over the previous year.
A geographic breakdown showed most of the subjects of complaints coming from Ontario (51%), though that number is in line with the percentage of FPSC-certified professionals residing in the province (52%). The same was true for BC, which accounted for 19% of complaints. A disproportionate number of complaints were seen in Alberta (17% of complaints versus 14% of professionals), and Manitoba (7% vs. 4%).
Half of the complaints in 2017 involved individuals who had been certified for more than 15 years, which was proportionate to the number of persons who had been certified for that amount of time (53%).
Related stories: