The new members have backgrounds in financial training, regulation, and wealth management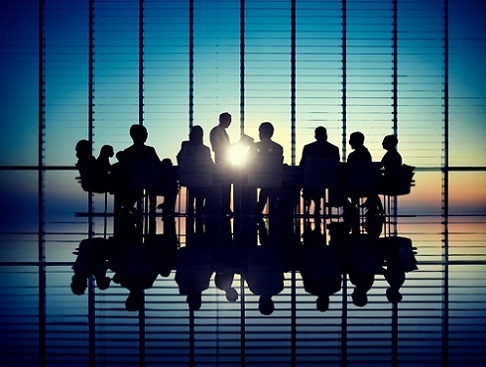 The
Financial Planning Standards Council
(FPSC) has announced its new board members, including a new chair, Alberta-based CFP Dan Busi. Brett Millard, CFP of British Columbia, has been named vice chair.
Busi has been on the FPSC board since 2013, and is vice president and investment counsellor at RBC PH&N Investment Counsel. Focused on professional development and education, Dan has volunteered to serve on different FPSC roles and groups such as the item writing group, the panel of examiners, and the academic advisory committee. He earned the Fellow of FPSC distinction in 2011.
Busi succeeds Dawn Hawley, CFP, who has been the chair for two of her eight years on the board.
"I am grateful for Dawn Hawley's incredible leadership these past two-plus years," said FPSC President and CEO Cary List. "Dan Busi has many years of volunteer leadership with FPSC, including having served as Chair of FPSC's CFP Exam Panel, and we are very privileged to have Dan take the reins as Board Chair."
Millard, the new vice chair, was elected to the board in 2014 by fellow FPSC professionals. He owns SPEIR Wealth management and has a background in business and risk management, as well as a long history of being involved in his local community.
Among the other members announced are:
Dave Wild (Public Director) – The associate deputy minister of finance in Saskatchewan, he is responsible for the province's Public Employee Benefits Agency. He has held provincial and interjurisdictional regulatory positions, including chair and CEO of Saskatchewan Financial Consumer Affairs Authority, chair of the Saskatchewan Securities Commission, and chair of the Canadian Association of Pension Supervisory Authorities.
Martin Dupras, Pl. Fin. (Director) – An independent financial planner, Dupras is the president of ConFor financiers, a provider of financial planning services, training, and counselling. He is also a past chair of the Institut québécois de planification financière (IQPF) Board of Directors and a current professor at Sherbrooke University. He has been selected as the Quebec financial planner representative on the FPSC board.
Ron Harvey, CFP (Director) – A 25-year veteran of the financial planning industry, Harvey is senior financial advisor and branch manager at Investment Planning Counsel. A fellow of FPSC, he has also been designated a fellow of Chartered Professional Accountants of Ontario, fellow of Certified General Accountants , and a chartered director.
"The newly constituted Board of Directors has a significant opportunity to guide the future of the financial planning profession in Canada," said Busi. "As the financial services industry enters this period of transformation, FPSC will play an important role in ensuring that those it certifies meet the changing needs of Canadian consumers and maintain a strong foundation on which the financial planning profession is built."
For more of Wealth Professional's latest industry news, click here.
Related stories:
CFPs agree that qualification counts for credibility
New rules of conduct released for financial planners