The report revealed key demographic figures as well as statistics on rising complaints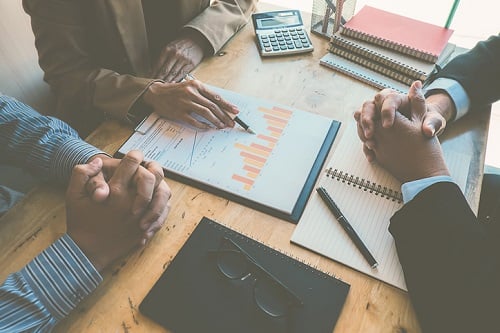 The FP Standards Council, a division of FP Canada, has published its 2018 Annual Report. Aside from presenting a demographic profile of the industry, it revealed insights and statistics on the Standards Council's complaint intake and disciplinary activity for the year.
"As of November 2018, there were 16,404 CFP professionals and 1,973 FPSC Level 1 certificants across Canada," the report said. "In 2018, Financial Planning Standards Council (now FP Canada) certified 588 new CFP professionals and 745 new FPSC Level 1 certificants."
Breaking down the CFP professional population by age, the report said that 9% had already gone beyond the threshold of 65 years old. Those between 56 and 65 years old accounted for 28%; the 46 to 55 age group represented 33%, making it the largest cohort by age. The 36 to 45 age group made up 21%, while those under 36 represented just a 9% minority.
In contrast, the FPSC Level 1 certificant population displayed a decidedly younger profile. The largest cohort, accounting for 42%, was under 36 years old, while 36- to 45-year olds represented the next-largest slice with 32%. Those between 46 and 55 made up 18%, while the 56-to-55 and over-65 groups accounted for 7% and 1%, respectively.
While the two groups were starkly different in terms of age distribution, they did not diverge much when it comes to gender. A reported 69% of CFP professionals were male, and 31% were female; that's not far off from the 64-36 split between males and females observed among FPSC Level 1 certificants.
In terms of enforcement activity, the report showed a 31% rise in the number of public complaints received by the Standards Council in 2018 as compared to 2017. This was attributed to efforts in recent years to increase awareness of the process for submitting a concern about an FP Canada certificant's actions.
The report showed that the top categories of complaints in 2018 included:
Client service failure (26% of public complaints, 10% of complaint allegations initiated by the Standards Council);
Suitability (14% of public complaints, 13% of allegations initiated by the Standards Council);
Integrity (16% and 9%); and
Financial planning advice (14% and 9%)
"The financial planners certified by FP Canada are held to rigorous professional and ethical standards, including an obligation to place their clients' interests first and disclose and mitigate conflicts of interest in their clients' favour," said Damienne Lebrun-Reid, Executive Director of the FP Canada Standards Council.
"The Standards Council vigilantly enforces these standards with the support of the Standards Panel, the Conduct Review Panel and the Hearing Panel Roster, so that consumers can have confidence in knowing that FP Canada certificants are accountable for their conduct and financial planning advice."
Follow WP on Facebook, LinkedIn and Twitter