Gordon Eckstein, one of the key players in the Livent Entertainment financial fraud scandal, was given a lifetime ban from the Ontario Securities Commission.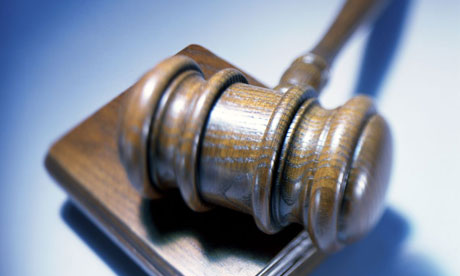 A settlement for a former VP at Livent, a theatre production company, has been permanently banned from being a director or investment manager of a public company.
Gordon Eckstein, however, will be allowed to continue serving as an officer at the company where he has worked for 12 years, according to a settlement by the OSC.
His lawyer suggested that Eckstein posed little risk to capital markets and has been fully cooperative with the process, even testifying as a witness in criminal cases against his former partners at Livent and co-founders Myron Gottlieb and Garth Drabinsky.
The long-running case surrounds allegations of wrongdoing during the 1990s where book-cooking was alleged and fraud charges were filed. The commission launched the case in 2001, but punishment was held off in consideration of criminal proceedings.
Eckstein's role, according to the statement, included directing the company's accounting staff to manipulate the financial statements under the guidance of Gottlieb and Drabinsky's instructions, before later reviewing the adjusted documents during executive meetings. He also supervised the creation of false accounting records, according to the OSC.
Gottlieb was reportedly convicted in 2009 and sentenced to four years in prison for his role in the fraud at Livent, and was released on parole in 2012. Drabinsky received a six-year sentence, while Eckstein received a conditional sentence including one year of house arrest.
The OSC's case was revived early in 2013 with the commission saying it would rely on the criminal convictions of fraud held against the two men while using it to uphold their own penalties.
Eckstein "appreciates the nature of his misconduct" and is unlikely to reoffend, said Jed Friedman, a staff lawyer with the Ontario Securities Commission, in the statement, adding that he received just $3,000 in the scheme.
The 1998 downfall of Livent Entertainment, the now-defunct live theatre company that responsible for the theatrical hit as "Phantom of the Opera" and in total, the company cost investors an estimated $500 million.
Drabinsky has yet to settle with the provincial regulator.