The man conducted over $2 million in purchases that led to unnecessary fees and charges for four senior clients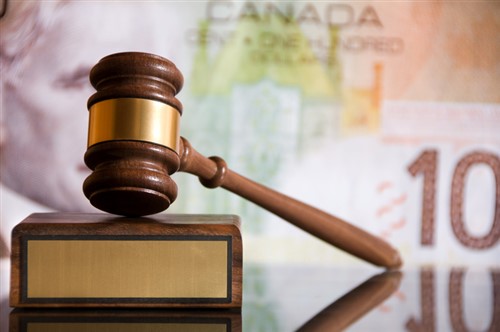 The Investment Industry Regulatory Organization of Canada (IIROC) has imposed a $140,000 fine and a "permanent ban from registration in any capacity with IIROC" on former Saskatchewan advisor Rodney Joseph Nieswandt. He is also required to pay costs in the amount of $10,000.
An IIROC penalty decision dated November 1 outlined multiple contraventions that Nieswandt was alleged to have committed from July 2011 to December 2015.
"The Respondent, Rodney Joseph Nieswandt, was a Registered Representative with CIBC World Markets Inc. in Regina, Saskatchewan from December 2001 until January 2016," the decision said. "He is not currently registered with a Dealer Member."
Three cases involved his handling of investment accounts for four retired clients who were all born in the 1940s. He sold Principle Protected Notes (PPNs), Structured Notes, and Deferred Sales Charge (DSC) mutual funds in the clients' accounts prior to maturity, resulting in thousands of dollars in unnecessary deferred sales charges and early redemption fees for the investors.
In each case, he would then purchase similar types of securities — many times without the clients' knowledge or authorization — causing them to incur additional unnecessary fees and new DSC schedules. The purchases across all those accounts, which were conducted between 2012 and 2015, exceeded $2 million in total. The clients reportedly had little to no communication with him in recent years.
IIROC noted that the transactions generated additional fees and commissions for Nieswandt that were not commensurate to the gains in the corresponding accounts. The organization concluded that the recommendations and trades were not suitable for the clients, and were "for the apparent sole benefit of the Respondent."
Nieswandt was also found guilty of providing financial compensation to a client for losses that were incurred in her RRSP account and her mother's RRIF account — all without the knowledge or approval of CIBC. IIROC determined that this was a violation of Dealer Member Rule 29.1.
IIROC also penalized Nieswandt for failing to cooperate with its investigations of allegations against him. According to the penalty decision, staff contacted him by telephone in January 2017 to schedule an interview. He replied a day later saying that he should only be contacted via his cellphone; that he would be out of the country until March 6, 2017; and that he would contact a lawyer and get in further contact with IIROC staff before going abroad — though he never did.

IIROC called and sent multiple letters to him; he refused a request to provide his personal email address. He failed to appear for an interview scheduled on March 15, 2017. He also did not appear personally or send a representative at the IIROC hearing on the allegations against him that was held on September 24 this year.