Report shines light on Canadians' negative sense of financial wellbeing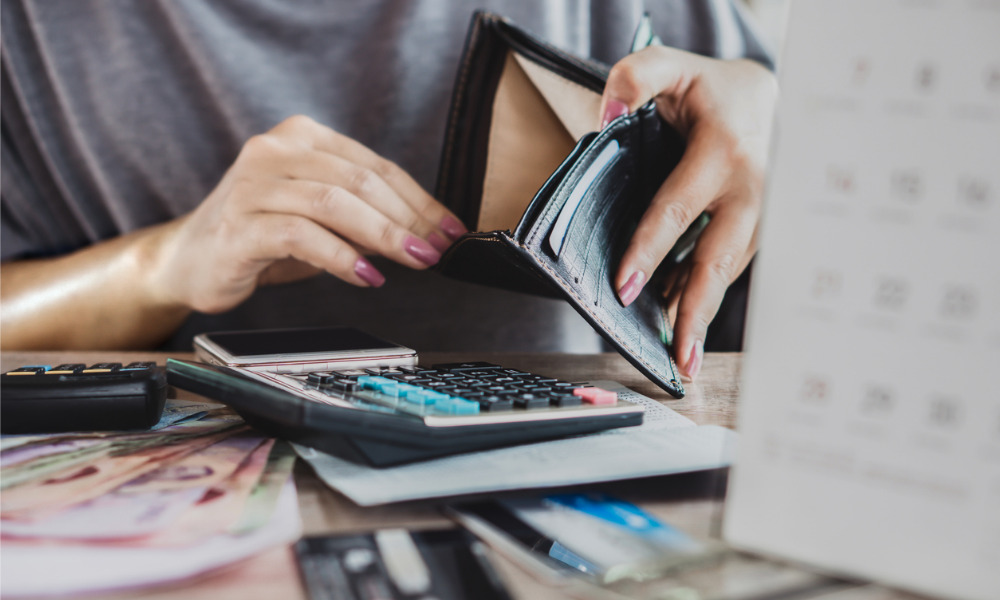 Canadians are suffering through a continued bout of negative financial wellbeing, according to the most recent quarterly Financial Wellbeing Index (FWI) report from Lifeworks.
Canadians' overall financial wellbeing score, which is measured relative to before the pandemic, stood at -2.3 in the fall of 2021. That's in comparison to -1.6 in the summer and -2.2 in the spring of the same year.
Female respondents continue to have significantly lower financial wellbeing scores than males. The FWI report shows that women scored a -4.1 during the last quarter of 2021, against the -0.6 financial wellbeing mark of men this quarter.
The findings also showed also dramatic differences in the financial wellbeing score across age groups. Those between 20 and 29 years old exhibited the worst scores (-12.6), while the most favorable results were observed in respondents between 70 and 79 years old (+9.8).
Stigma related to financial wellbeing discourages Canadians from seeking help, and nearly a quarter or 23% say embarrassment prevents them from seeking financial advice. For this reason, this group scored -15.6, well below the overall average of 2.3.
"Financial stigma is a prominent issue for working Canadians and is one that every employer should be concerned about at both an individual and organizational level," Idan Shlesinger, President for retirement and financial solutions at Lifeworks, commented. "Managing finances and establishing healthy financial wellbeing can be stressful during the best of times, and especially so during challenging times such as these."
The report also presents results that indicate self-stigma on financial issues weighs more heavily on Canadians than self-stigma on mental health.
Almost two-thirds or 63% of Canadians say they would feel negatively about themselves if their financial situation was poor. This is in contrast to the February 2021 Mental Health Index, where only 36% of Canadians said they would view themselves negatively if they were living with mental health problems
According to the quarterly survey, 39% of Canadians say they would feel negatively judged by their colleagues if those colleagues knew about their financial issues, and 35% say they worry about how being in a poor financial situation would impact their career.
Additionally, LifeWorks reported that in the past 12 months, 70% of Canadians have not consulted with a financial advisor, despite 19% indicating an increased need for support with retirement planning, and 13% needing assistance with investing.
Canadians agreed that they need emergency savings, though the level of importance assigned to the practice decreased by age group. It is twice as likely for Canadians under the age of 40 to say they don't need emergency savings as it is for those over the age of 60 to say so.
Two-thirds (67%) of all Canadians say they need more than three months of emergency savings. That contributed to the group having a financial wellbeing score of +3.6, almost six points above the national average.
On the other hand, 7% said they did not consider emergency savings necessary; this group had a financial wellbeing score of -17.3, 15 points below the national average.
According to the findings, people without an emergency fund are almost three times more likely to need debt management assistance than those with an emergency fund.
"While many Canadians would benefit from speaking to an advisor about their financial state, many are expressing hesitancy, which is leading to a self-stigma that is impacting mental health and overall wellbeing," Shlesinger said.