New survey from Fidelity Investments Canada identifies five main risks to maintaining a source of retirement income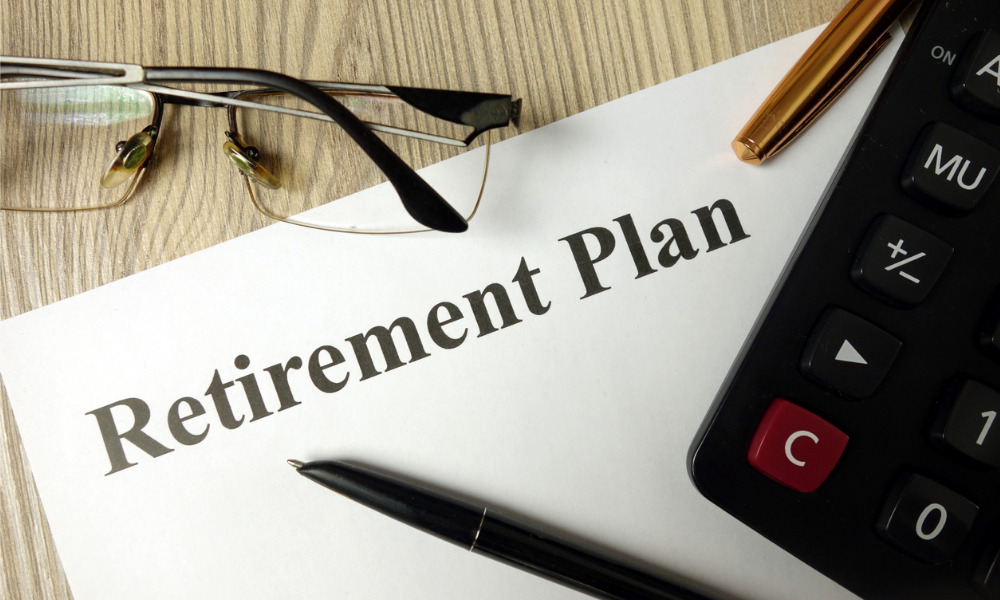 While Canadians are facing increased risks to their financial stability in retirement, a new report from Fidelity Investments finds that those who have written financial plans feel more prepared for retirement than those who don't—financially, socially, physically, and emotionally.
The report highlighted five major risks to maintaining a lifetime source of retirement income: longevity, withdrawal risk, asset allocation, inflation, and health care expenses. This year's analysis paid increased attention to inflation and the growing cost of living, offering insights into how these factors affect the timing of Canadian retirement plans.
Focused on Canadians who are approaching or have reached retirement, it also touches on how these individuals deal with leaving the workforce and adjust to new routines in their post-work life.
Compared to last year, the proportion of pre-retirees who said they felt prepared financially, socially, physically, and emotionally for retirement has decreased.
That was due to rising inflation and market volatility, which have come back to the forefront. According to Fidelity, the percentage of near-retirees who ascribed moderate to high risk for each of the five key risk categories has risen since the last time it asked about them in 2014.
Pre-retirees who have a documented financial plan are more likely to feel prepared financially for retirement (83% vs. 47% of those without one). But concerningly, just 23% of pre-retirees reported having a documented financial plan. Among those who did, 83% developed their plans in collaboration with a financial advisor.
Retired respondents ranked health care expenses as the second-highest concern to their financial stability, after inflation. Compared to the 56% of Canadian pre-retirees last year, 62% of pre-retirees surveyed this year said the growing cost of living was preventing them from retiring when they would like to.
Two thirds (66%) of pre-retirees agreed that inflation will negatively affect the purchasing power of their savings, and weigh on their standard of living.
While a lack of sufficient funds for retirement has long been a problem for many Canadians, a significant number are even more concerned about their savings due to the growing cost of living spurred by greater inflation, which impacts their confidence in their retirement plans.
"With stubborn inflation, market volatility and global uncertainty, it's not surprising that Canadians are anxious about their future and their retirement," said Peter Bowen, Vice President, Tax and Retirement Research, Fidelity Investments Canada ULC.
"However, Canadians continue to demonstrate the value of advice and planning: those with financial plans feel more secure and prepared for retirement. Those without a plan should seriously consider the benefits it could have for their overall well-being."