CERB rate relatively consistent across all categories, but lack of planning leaves some more at risk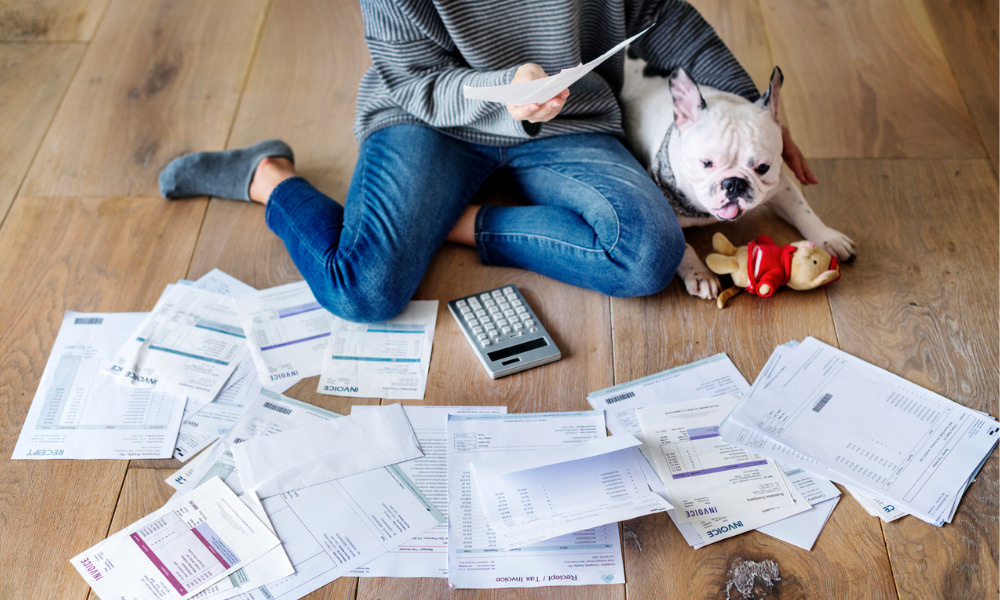 A new poll of Quebecers reveals how the COVID-19 pandemic has affected the financial health of adults across the province.
Based on findings shared by Raymond Chabot's Counsellors in Financial Recovery and Licensed Insolvency Trustees, 18% of Quebecers or one million people across the province have received the Canada Emergency Response Benefit.
While they said that percentage was relatively consistent across all segments of participants, women were more likely than men to endure hardship once the program is shut down. Only two thirds of women reported having a personal finance plan in place to help them prepare for life post-CERB, as opposed to 75% of men.
Across age groups, adults between 18 and 34 years old are reportedly the most vulnerable, with 40% saying they don't have a financial plan for when the CERB ends. Over two thirds (68%) reported feeling a certain degree of anxiety thinking about what will happen after that.
"Most restaurant and event workers are young adults, so it's not surprising that anxiety is highest in this age group," said Éric Lebel, partner, financial recovery counsellor and licenced insolvency trustee. "Since these industries are likely to be affected by the crisis for a while yet, there's no chance that things will pick up or get back to normal for these workers any time soon."
While one third of survey participants said they've not set aside any savings to cover their income taxes in 2021, the percentage rises to nearly 50% among the under-35 cohort.
The poll also pointed to a concerning lack of a financial safety net among Quebecers. One quarter of respondents said they don't have an emergency fund for unforeseen circumstances, and one out of seven have dipped into their savings to soften the financial blow from the economic slowdown.
"Quebecers must be made aware that they need to adjust their spending habits if they want to get through the economic uncertainty of the next few months," Lebel said.