Continued low-fee pressure for investment management is pushing professionals to get creative with services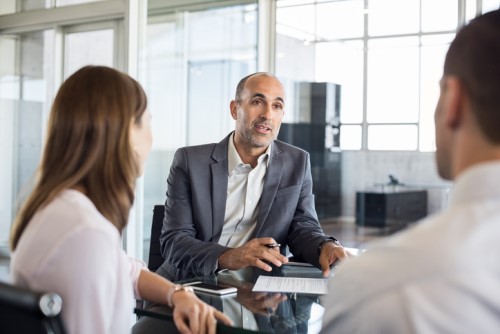 The urgency for financial advice to shift away from simple investment management has been growing for years. For many advisors in Canada, it became crystal clear with a report from the Investment Industry Regulatory Organization of Canada (IIROC) that was released in March.
Published in collaboration with Accenture, Enabling the Evolution of Advice in Canada stressed that investors are expressing more demand for holistic, goals-based advice that incorporate both personal and household priorities. That includes retirement planning (74%), ad-hoc and general advice (73%), estate planning (67%), support for new and specialized products (66%), and education for long-term goals (57%).
The pressure is no less real south of the border. As The Wall Street Journal noted, younger generations of investors are abandoning long-trusted advisor in favour of money managers that promote rock-bottom prices and little to no face-to-face interaction. To demonstrate value, more advisors are looking for a problem area that clients would truly appreciate help with: higher education.
In the U.S., the price of a degree has skyrocketed: compared to a decade ago, it now costs 26% to attend a private four-year college, and 35% more for public university, according to data from the College Board. That mirrors the situation in Canada, where such costs can lead to increased debt levels and decreased retirement savings — a problem for advisors who get compensated at least partly based on the amount of assets they manage for retiree clients.
"Those who offer guidance on stocks, bonds and mutual funds view the rising cost of higher education as their best opportunity in decades to keep clients and gain new ones," the Journal said.
To address the problem, U.S. advisors offer help with a variety of solutions and strategies. Marcia Sullivan, a financial advisor affiliated with Bartholomew and Co., works as a college funding advisor on the side. Part of that involves shuffling assets to places that colleges don't ask about, such as retirement accounts and insurance products. Some patrons of her college side-business, she said, become clients for her more traditional practice.
Certain advisors decide to get support from third-party college-counselling services, such as 123College.com. Ronald Jay, a founder of the firm, told the Journal that he works only with advisors licensed to sell insurance, which can be used to shelter assets from college aid forms. The company has reportedly seen the number of advisors it works with increase from around 1,200 to 1,700 in the past five years.
Some financial advisors offer even more comprehensive guidance. Among them is Boulder, Colorado-based Elyse Foster, who helps children of wealthy clients decide on a college and major, which courses they should take, and when they should study abroad. She also assists with their career and professional aspirations by finding hard-to-get internships and proofreading resumes. In one case, she even helped a wealthy client's son, who had a passion for the burgeoning pot industry, by connecting him with operators of indoor marijuana-growing facilities to help him learn about business and finance.