Advisor lived the high life - driving sports cars, dining at fine restaurants and staying at posh hotels - using more than half a million dollars of his client's cash.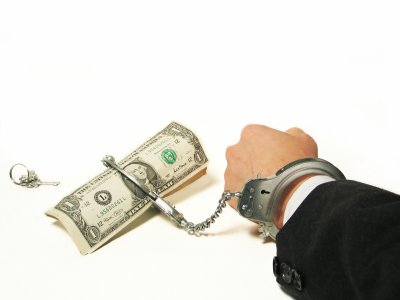 A U.K. financial advisor has been found guilty of murdering his millionaire socialite client after defrauding him of more than half a million dollars to fund his lavish lifestyle.
David Jeffs, 36, beat his 63-year-old client to death at his home in Mayfair – one of the U.K.'s poshest neighbourhoods – when he realized his gig could be up, a court heard. Troyan's body was found by a cleaner in his kitchen on March 8.
Jeffs drove sports cars, dined at fine restaurants and stayed at top hotels using Robert Troyan's cash, which amounted to £343,000, the prosecution revealed during the trial.
"This defendant took advantage of a frail and vulnerable man for his own gains over a long period," prosecutor Edward Brown told the jury. "This is what was about to come to an end and he was likely to be exposed for what he really was – the consequences were dire."
Brown stopped short of calling killing premediated, although Jeffs attempted to cover his tracks by purchasing replica clothes to replace those that were bloodstained. Investigators later found Troyan's blood on a briefcase Jeffs was carrying when he visited the socialite's home. (continued on Page 2.)
#pb#
Jeffs had been employed as Troyan's financial advisor in 2005 following the death of the millionaire's romantic partner. Jeffs was to assist in the investment and management of the huge inheritance Troyan received, the court was told.
"Some concerns were raised at the bank when Mr. Troyan explained that he had been providing signed blank cheques to his financial advisor, however this, so far as the late Mr. Troyan understood, was for investment purposes," continued Brown.
The relationship between the two men deteriorated in the months prior to Troyan`s death, as he told friends how much money Jeffs had lost him, according to Brown. Friends described Troyan as a "larger than life" character, who "trusted strangers too much."
"It was a deception and it worked. Not a penny of the £343,000 was re-invested on Mr. Troyan's behalf and it was spent by the defendant on himself and his friends," said Brown.
Jeffs, of Arnold, Nottingham, was found guilty of murder and fraud on Friday. He will be sentenced at a later date, according to the prosecution.