As the path to retirement becomes more uncertain, Canadians increasingly need to work on a set plan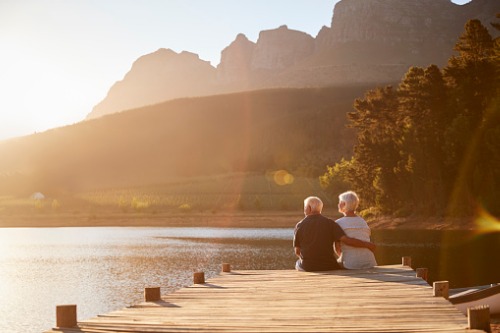 Despite the complications they face, Canadians are fairly optimistic about their retirement prospects — and financial advice is a critical factor in a stable and worry-free retirement.
In Fidelity Investments' newly released Retirement 20/20 survey, which gleaned answers from over 1,900 respondents across Canada, 42% of retirees said they carried some form of long-term debt when they started their retirement. This is broadly in line with the expectations of pre-retirees, 46% of whom believed they would have some long-term debt once they reach that critical milestone.
A longer working life also featured significantly in pre-retirees' forecasts, with 70% of the belief that they'll still be working in retirement. This expectation appeared more prevalent among high-income earners, with respondents saying they'd:
Stay with the current/same employer with fewer working hours (46% for highest-income quintile vs. 25% for the ones in the lowest-income quintile);
Work full-time or part-time for a different employer (41% vs. 24%);
Start a new business or consult to other businesses (25% vs. 15%); or
Work full- or part-time as a freelancer (23% vs. 15%)
However, the survey also suggested that Canadians are retiring earlier than expected: while nearly four tenths of retirees said they would retire at age 65, more than 40% of retirees said their working lives ended before they were 60. This presents a challenge in the context of longer life expectancies, with participants saying they'd need their retirement savings to last until they're 87 years old on average.
Turning to sources of retirement income, government pension (CPP/QPP) was what most respondents (more than 80% of both retirees and pre-retirees) said they rely or intend to rely on; OAS was a close second, identified by nearly 80% of both groups. Compared to retirees' current dependence, pre-retirees had greater expectations of relying on home equity, employment income, and inheritance for their retirement-income needs.
And when it comes to being ready for retirement, the importance of having a plan was crystal clear. Among both retirees and pre-retirees, the ones with a written financial plan were more likely to say they were prepared for retirement. That held true not just for financial preparedness (cited by 96% of retirees and 88% of pre-retirees with plans), but also for emotional (cited by 90% and 79%), social (89% and 84%), and physical (91% and 895) aspects.
The results also underscored the importance of getting professional financial advice. When asked to name their sources of advice, a plurality of respondents cited "a financial planner or advisor" as the source they used (nearly 50%) and had the most trust in (over 40%). That put financial professionals easily ahead of other sources like "newspaper or magazine articles," independent financial websites and blogs," or "my spouse/partner."
"For Canadians, the path to retirement is becoming more complex. With higher debt loads and longer than ever life expectancy, those approaching retirement must think critically, plan ahead and take action today," said Michelle Munro, Director, Tax and Retirement Research.