Sean Baylis shares how being an educator, first and foremost, has helped him in his career as a wealth advisor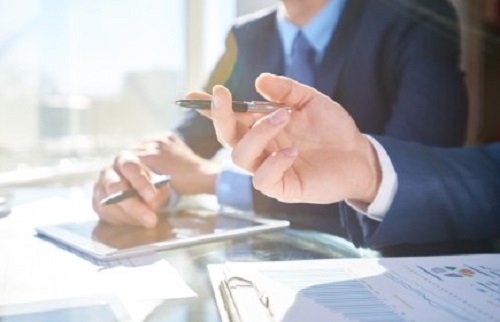 For many financial advisors, personal communication is a skill that they only develop through experience with clients. Talking people through financial decisions, reports, and investment industry developments that they don't fully understand the implications of is how many FAs earn their stripes as advocates of financial literacy. But for Sean Baylis of
RBC Dominion Securities
, his ability to relate to others developed even before his start as an advisor.
"As a teacher and administrator in the private school system, I had to cultivate strong relationships with students, teachers and parents," he said, sharing his educational experience at Calgary Academy. "From early on in my teaching career, I had a passion for the investment and wealth management world and fueled this passion by creating a financial literacy program for the school and leading a group of private investors in an investment club for 10 years."
Sean felt so strongly about the relevance and importance of wealth management that eventually, he let go of his first occupation and started on a new career path. He still guides people, but in a different capacity.
"It was a very difficult decision as I really enjoyed teaching and working with the students and their families," Sean said. And while the leap was difficult, it has proven to be rewarding. "The most fulfilling aspect of my day-to-day life as a wealth advisor is working with my clients to assist them in meeting their financial goals."
Sean was also able to manage the transition because, despite the difference in objective and audience, being a financial advisor and being a teacher have a fundamental similarity.
"The common thread in developing successful relationships with each of these groups was trust which is also a critical value in the investment world," he said. "Essentially, people just want to know that you have their best interests at heart."
This understanding of human nature is a significant keepsake that Sean is able to apply every day. But aside from this guiding principle, there are also some best practices that he has successfully carried over into his new career.
"I find that pictures say a thousand words, so I try to incorporate fewer words and more visuals when educating clients on different strategies. The back of the napkin drawings are one of my specialties," he said. "I also learned really good time management and presentation skills as a teacher which I now apply in my role as an advisor."
The investment industry tends to undergo ocean-like shifts, whether due to regulatory changes like CRM2 or market developments like the recent global rout in bonds. This makes Sean's continuing drive to educate people about matters of finance so relevant and important. And while surveys may show different risk appetites and investing habits among different age groups, Sean has personally found no difference when it comes to their desire to learn.
"All my clients are interested in learning more about financial literacy and see education as a way to ensure that they are making informed decisions," he said. "One of my goals is to continually inform clients of changes in taxes, the investment world, financial planning strategies, etc. which are constantly evolving… I also do a number of interactive seminars in which my goal is to reach all learning styles."
Sean is fortunate to have the touch for communicating with others, but not all financial advisors have that gift. When asked what he can share with others who are struggling with the problem of client conversations around changes impacting the industry, he had this to say:
"I think it is important for advisors to develop a transition plan that incorporates educating clients on how industry changes will benefit the client and improve the overall wealth management experience. All advisors need to know inside that their role is critical to their clients meeting their goals and that they will represent their client's best interests when making investment decisions, working with other professionals and providing advice."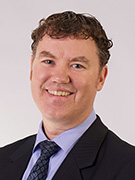 Related stories:
Early financial literacy urgently needed
Are Canadians right to be financially pessimistic?