Does number of female winners at 2019 WP Awards suggest changing of the wealth management landscape?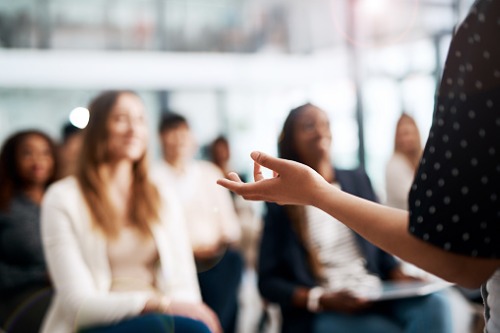 The stereotype of the wealth management industry is undeniably male and silver-haired but the winners from this year's WP awards ceremony perhaps offer hope that the landscape is changing.
From a total of 15 individual awards, seven of those who triumphed were female, representing an increase from last year and more than doubling the number from the inaugural ceremony in 2016.
While last year saw the introduction of the Female Trailblazer of the Year, year on year there has still be an increase in female winners in the individual award: in 2016 there were three winners from 15 awards; in 2017 there were four from 12; and in 2018 there was five from 14.
Jackie Porter, of Carte Wealth Management, was overwhelmed after scooping the 2019 Mackenzie Investments Award for Female Trailblazer and described it as a "complete privilege".
She said: "It's a shock! I feel really honoured to be winning this award in a category with so many amazing women and I don't take that lightly. I am really grateful and honoured."
Porter added that she believed that the central reason why she got the nod from the panel of independent judges was her passion for female financial empowerment.
She told WP: "My story is of a person who has come from nothing and if I can inspire women who come from nothing and created their own wealth, it is something I am honoured to do.
"That is my message; just because you start somewhere doesn't mean that where you end up. Creating my seven-figure net worth is something women can be called to do if they want to - it is just embracing financial literacy."
Emily Ben-Haim, of Gluskin Sheff, was recognised for her achievements and enormous potential by winning the First Trust Award for Young Gun of the Year. After collecting the award on stage in front of industry peers, she said it was a humbling moment in her fledgling career.
She said: "This industry means a lot to me. I love looking out for my clients; they feel like family to me and I care a lot about them, especially women and the next generation and making sure they are informed and empowered when looking after their wealth.
"I think supporting the next generation in terms of their wealth is why it is important for more young people to enter the industry. Education is a big thing. People may not see this industry as appealing as it used to be, it has a stigma, but that's all the more reason why it is important to have young people in the industry."
FEMALE 2019 WP AWARD WINNERS
Excellence in Philanthropy & Community Service
Sonia LeRoy, LeRoy Wealth Management Group (IPC Securities)
The First Trust Award for Young Gun of the Year
Emily Ben-Haim, Gluskin Sheff & Associates
ETF Champion of the Year
Mary Hagerman, Desjardins Wealth Management
The Mackenzie Investments Award for Female Trailblazer of the Year
Jackie Porter, Carte Wealth Management Inc.
The Mandeville Private Client Inc Award for Canadian Advisor of the Year
Alexandra Horwood, Alexandra Horwood & Partners (Richardson GMP)
The IFSE Institute Award for Financial Literacy Champion
Elizabeth Naumovski, Caldwell Securities
CEO of the Year
Karen Adams, Fundserv
Follow WP on Facebook, LinkedIn and Twitter