New data from TransUnion shows a sharp rise in digital fraud attempts; CPA welcomes government plans on financial crime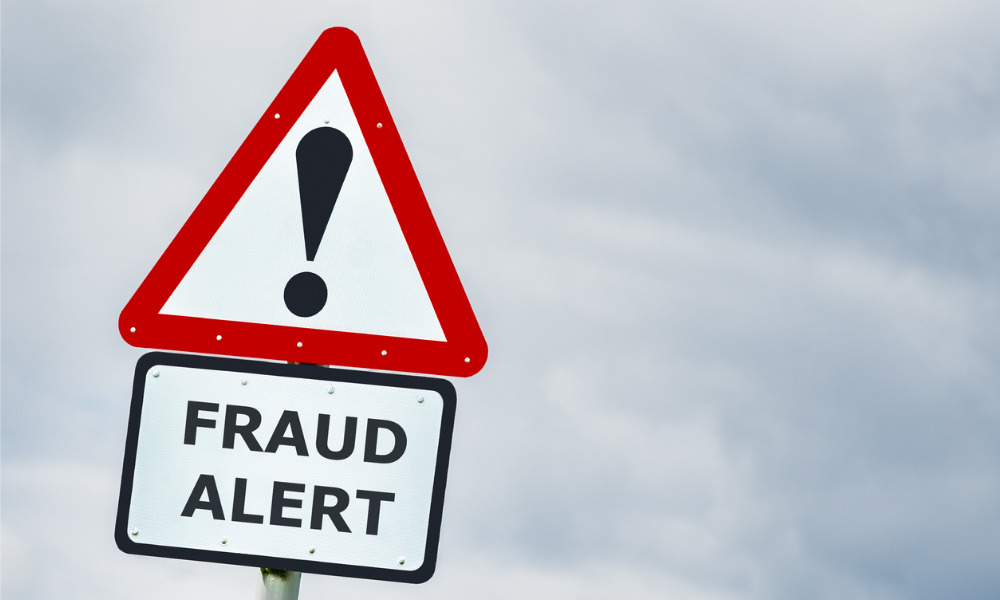 The Canadian federal budget included several measures to protect investors, borrowers, and consumers from financial crimes.
Predatory lending, cryptocurrency exposure, and whistleblowing legislation were all part of Chrystia Freeland's budget statement Wednesday.
The Chartered Professional Accountants of Canada (CPA) has welcomed this focus on financial crimes.
It highlights some key proposals in the budget including:
Criminal Code changes to lower the current criminal rate of interest from the equivalent of 47% APR to 35% and adjusting the exemption for payday lenders to cap the cost of borrowing at $14 per $100.
Enhanced protections for cryptocurrency users including a requirement for financial institutions and pension funds to disclose their exposure to cryptocurrency markets.
Whistleblowing protections for employees who report information to FINTRAC.
Specifically on this last point, the CPA says that more needs to be done to strengthen the effectiveness of Canada's Anti-Money Laundering regime.
WP has more budget reaction to come.
Digital fraud surge
The government's focus on financial crimes comes as TransUnion Canada reports a surge in digital fraud attempts in recent years.
In a new report, it reveals that the number of digital transactions originating in Canada more than doubled and the percentage of suspected digital fraud attempts has increased.
Globally, such attempts have increased by 80% from 2019 to 2022, compared to 189% for digital transactions originating in Canada during that same time.
"In Canada, we have seen dramatic increases in digital fraud attempts within the retail, logistics, financial services, and travel and leisure sectors," said Patrick Boudreau, head of identity management and fraud solutions at TransUnion Canada. "Staying ahead of these constantly evolving and ever more sophisticated fraudsters is a challenge that no company or organization is exempt from."
Digital channels including email, online, phone call, or text messaging are the most common targets for fraud attempts. In Canada, 57% of surveyed consumers said they had been targeted by fraud attempts via those communications channels during the three months from September 2022.
"The explosion of digital transactions, the accelerated adoption of digital technologies, and increasing appetite for faster access to funds/credit, have led to an increase in fraud losses, particularly in digital channels," said Naureen Ali, vice president of product management at Transunion. "Consumers are expecting organizations to protect their identities and online accounts, and those companies that do not adequately honor those preferences may lose business as a result."