A new report released Thursday suggests regulators are flying blind when it comes to overseeing one of Canada's biggest capital markets.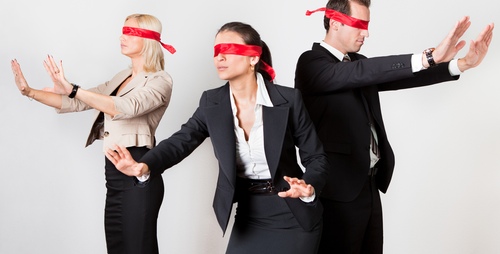 A new report released Thursday suggests regulators are flying blind when it comes to overseeing one of Canada's biggest capital markets.

Vijay Jog, the author of the report from the University of Calgary's School of Policy, suggests that Canada's exempt market provides more than $100 billion in gross capital flow annually yet the information regarding this activity is perilously sparse.

"There is a massive and vital capital market at work in Canada for which several market regulators are preparing new rules, yet the remarkable thing is how little we know about it," says Jog.

"Data about the so-called exempt market are so lacking that if regulators were contemplating new exempt-market regulations to proceed, they would be creating policies based on anecdotal and potentially incorrect evidence."

The gist of the report is that new regulations are in the works by jurisdictions across the country and yet there is little understanding of how investors and businesses are using the exempt markets. With so much money at stake it's incumbent on all stakeholders to come together to share information which in turn should allow for better policymaking.

"So incomplete are the data about the exempt market that we lack even complete information on the type of issuers, investors and securities, or the volume and duration of the securities and the level of redemptions."

In essence regulators are flying blind.

But why should advisors care?

Well, for one, the private capital markets are huge. In addition, they provide businesses of all sizes in Canada access to additional growth capital, funding that creates jobs which drives the economy forward. But most importantly, private placements can be a good source of deal flow for financial advisors providing clients with diversification combined with potentially better returns than the public equity markets.

WP spoke to Private Capital Markets Association of Canada Executive Director Geoffrey Ritchie Friday morning about Vijay Jog's report. He's cautiously optimistic that regulators will heed the call.

"I think this is a really important statement that's he's making about the metrics around the exempt market; we very much agree. It's something as an association we've been talking about for a very long time."

A prime example of what's missing when it comes to information flow and the exempt markets is a simple breakdown of who's selling the deals.

"Exempt Market Dealers raise money directly from investors pursuant to a prospectus exemption, but it's quite possible that advisors working for investment firms will also be investing in some of them [Private Placements]," says Ritchie. "Most IIROC firms are engaged in private placements in one way or another because it's good portfolio diversification."

However, when you ask someone, whether it be a regulator or a person working in the private capital markets, what percentage of deals are sold direct or through third parties, they won't be able to answer that question despite the information being available.

While the private capital markets are big, the lack of data readily available about the success rate of deals, etc., likely acts as a headwind to further growth.

What you don't know ­can hurt you.