India holds great potential for investors with 45 million small- and medium-sized companies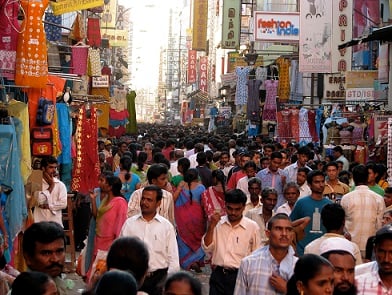 As the fastest-growing major economy in the world, India has a lot of potential for investors. Currently, the country has more than 45 million small- and medium-sized companies (SMEs), compared to just 1.1 million in Canada. Excel Funds is now offering Canadian investors a way to tap into the market with the launch of its New India Leaders Fund.
"SMEs account for approximately 40% of India's gross domestic product," said Bhim D. Asdhir, president and CEO of
Excel Funds Management
. "The shares of SMEs as a percentage of all listed companies in India has grown at a rapid pace, more than doubling over the past 15 years. What's more is, the savings rates among SMEs are very high, and they often carry little or no debt. This is the kind of company profile that our portfolio managers actively seek out and invest in."
Excel's New India Leaders Fund aims to maximize long-term capital growth by investing in an actively managed portfolio composed primarily of equity securities from companies considered to be emerging leaders. The fund is part of an expanding lineup of Excel's India-focused investment strategies, including the Excel India Fund, the largest and longest-running India-focused mutual fund in Canada.
Sales at small private firms grew by 12% in 2014-15, according to a survey conducted by the Reserve Bank of India. Meanwhile, sales at large companies grew by just 1.4%. Operating profit at smaller firms expanded by 16.6% in the same period. And Indian small- and mid-caps returned 8.7% and 8.4%, respectively, in the March quarter.
"Currently there are over 700 publicly listed SMEs in India, collectively representing around 27% of total market cap," said
Christine Tan
, chief investment officer at Excel Investment Counsel. "The Excel India New Leaders Fund is suitable for advisors who believe in the India growth story, and are seeking higher growth potential than what is offered by Indian large-cap equities. This is a long-term investment theme, as it is an opportunity to invest in companies that are likely to become new leaders in their respective industries over the next five to eight years."
Related stories:
Emerging markets: Hardier havens than before?
Advisors missing out on India potential