Former employee at Shah Financial Planning inflated his assets by almost $400,000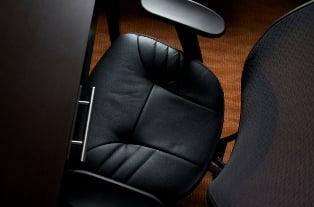 A former advisor has been banned for life and fined $115,000 by the MFDA for falsifying a loan application.
Roman Vendrov, a former dealing rep with Shah Financial Planning Inc in Toronto, applied for a personal line of credit for $60,000 with Investors Group Financial Services by using false information which significantly inflated the value of his personal assets.
The MFDA set out in its settlement hearing that Vendrov's application claimed he held assets valued at $319,289 in an account with Hampton Securities Ltd and units of the Marquest Monthly Pay Fund Class A mutual fund valued at $188,115.
The reality, according to the MFDA, was that he did not have a Hampton account and the Marquest fund was actually valued at $121,915. He is accused of providing false account statements in support of both claims when his application was made on March 14, 2016. It was later approved, allowing him to obtain at least $49,386 from the line of credit.
As well as being employed by Shah, Vendrov was also a client of the firm and his account was serviced by another Shah employee who completed part of the credit application. Vendrov's Shah colleague is also the respondent in a separate and ongoing MFDA disciplinary proceeding.
The MFDA became aware of the alleged misconduct after IG filed reports on the association's Member Event Tracking System in May 2016. The aforementioned colleague is also alleged to have submitted falsified documents to obtain a line of credit.
Vendrov was fired by Shah on November 16, 2016 and he subsequently failed to co-operate with the MFDA investigation.
The settlement hearing document noted: "As a result of the respondent's failure to co-operate with staff's investigation, [the MFDA] has been unable to determine the full nature and extent of his conduct, including whether he submitted additional falsified loan applications, and whether he had knowledge of the falsified loan applications allegedly submitted by NK [his Shah colleague].
Vendrov is also required to pay costs of $7,500.