Respondent gets MFDA life ban and fined more than $1.6 million after hearing panel establishes allegations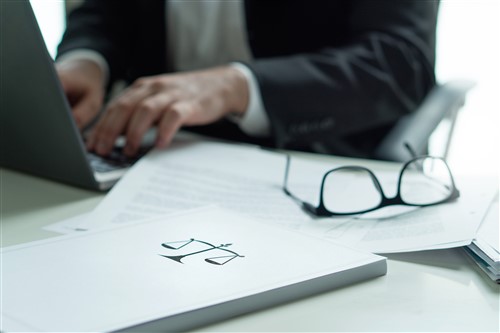 A former advisor has been fined more than $1.6 million and banned from working for any MFDA member after conning investors out of nearly $1.4 million.
Blair Harcourt Addison worked for Desjardins Financial Security Investments from May 26, 2005 to September 15, 2017, until he was sacked. All business in question was carried out in the Mississauga, Ontario area.
As well as failing to account for the aforementioned sum, which he solicited from at least eight clients and six individuals, Addison also borrowed about $107,302 from clients, giving rise to a potential conflict of interest that he failed to declare to Desjardins. An MFDA panel also established two further allegations of misleading the investigation and failing to co-operate.
Addison convinced these clients and individuals to invest in non-existent investments and/or persuaded them to pay into a private corporation, 2002572 Ontario Ltd. (572 Ltd), which was purportedly located at his personal residence.
He also solicited at least four clients and three individuals to invest in a "guaranteed investment", which included the "Can Guarantee Income Fund" and/or the "Dundee Investment Fund (Series I)". None of these investments existed.
To strengthen this facade, Addison manufactured and provided false trade confirmations to at least two investors which contained the logo of an affiliate of Desjardin and represented that the "Can Guarantee Income Fund NL – Trust 1 YR (CAD)" had been purchased for them. He also manufactured and sent bi-annual account statements to at least six investors, which set out the dates of investment, amounts invested and the purported growth of the investment values.
The hearing concluded that the respondent used the monies paid to 572 Ltd. to pay expenses unrelated to the clients and individuals, and to pay the monthly "guaranteed" interest payments to clients and individuals relating to the investments. By around August 2017, 572 Ltd. no longer had sufficient funds to make the "guaranteed" interest payments to the clients and individuals.
When a client came to Addison's branch, the full extent of the fictitious accounts statements came to light and were subsequently revealed. In total, Addison solicited at least $1,806,367 from clients and individuals, paid approximately $415,477 purportedly as interest payments or return of principal, and has misappropriated or failed to account for at least $1,390,890 of the monies provided to him by the clients and individuals.