Latest stats from IFIC show pickup in fixed-income ETF inflows alongside diminished appetite for stock funds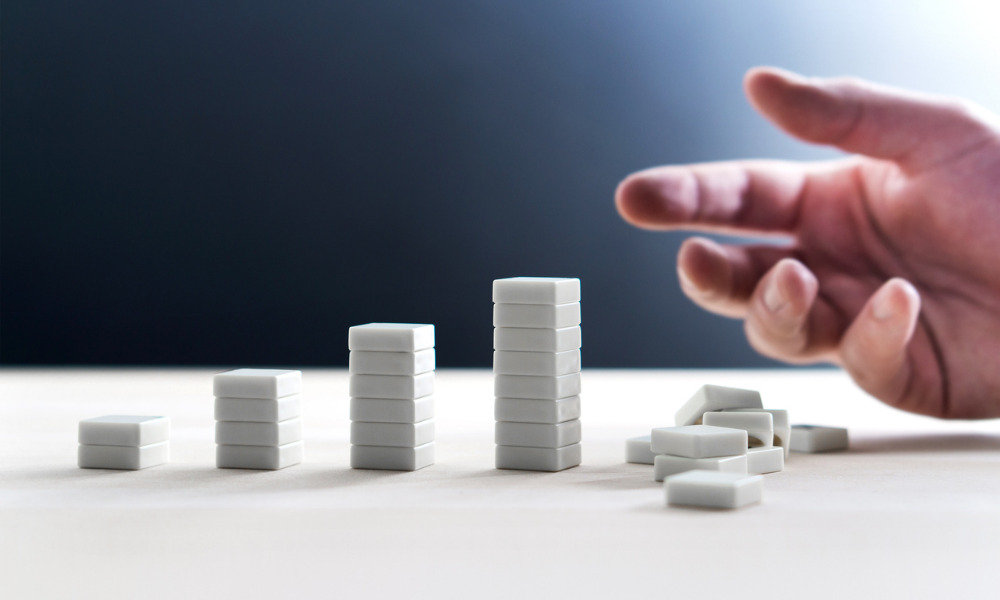 Canadian ETFs saw a drastic deceleration in net inflows last month, mainly driven by a collapse in equity ETF sales, according to the latest statistics from the Investment Funds Institute of Canada (IFIC).
In its newest Monthly Investment Fund Statistics report, IFIC said total net sales into Canadian ETFs totalled $2.85 billion in September, a far cry from the $5 billion they took in the previous month.
Demand for both balanced and fixed-income ETFs increased, from $273 million to $318 million in the case of balanced ETFs, and from $1.14 billion to $1.74 billion among bond ETFs. But equity ETF sales practically evaporated, going from $3.38 billion in August to just $221 million last month.
That mirrors ETF industry sales figures released by National Bank Financial earlier this month, which showed Canada-listed ETFs suffering a net outflow driven mainly by an exodus from Canadian equity-focused strategies.
Alongside the slowdown in net inflows, IFIC said Canada-listed ETFs also sustained a dip in net AUM as assets held in Canadian equity ETFs declined from $209 billion to $202 billion. AUM in balanced ETFs stayed flat at $11 billion, while bond ETF assets inched higher from $87 billion to $87.8 billion. Total assets held in Canadian ETFs slipped from $324.7 billion to $318.3 billion.
On the mutual funds side, IFIC said investors poured in a net total of $8 billion in September, continuing a trend of mutual funds outselling ETFs. Still, that number represented a decline from more than $9 billion net inflows into mutual funds the previous month.
Inflows into balanced funds moderated from $4.93 billion to $4.28 billion, and bond fund flows slowed from $1.71 billion to $1.59 billion. Equity mutual fund inflows declined, going from $2.52 billion to $1.95 billion.
Mutual fund assets saw a mild decline from $2.03 trillion to $1.99 trillion. Equity fund assets declined from $723 billion to $700 billion; bond fund assets slipped from $261.1 billion to $260.8 billion, while balanced fund assets sank from $997 billion to $978 billion.