Forget the S&P 500, the newest ETF introduction gives advisors and investors alike a product that's broader and cheaper than anything else currently available in Canada.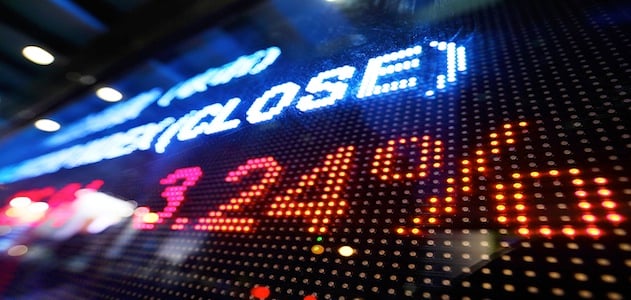 Forget the S&P 500, the newest ETF introduction gives advisors and investors alike a product that's broader and cheaper than anything else currently available in Canada.

iShares introduced a total of five ETFs Tuesday including four from its "core" series of funds, products intended to provide investors with the foundational investments important when building a client's portfolio.

While five funds were introduced Tuesday the star of yesterday's show was definitely the iShares Core S&P U.S. Total Market Index ETF – two products available, one hedged to the Canadian dollar (XUH) as well as one unhedged (XUU) – which gives investors ownership in 3,900 U.S. stocks across all market caps, not just the largest of U.S.-listed stocks.

But, as if that's not enough, iShares is charging 0.10% annually, the same MER as it charges for its iShares Core S&P 500 Index ETF (XSP-hedged, XUS-unhedged), which invests in just 500 stocks, most of which are large- or giant-cap stocks.

WP caught up with a very busy Pat Chiefalo Tuesday, head of product at iShares' Canadian operations, who highlighted for us the important features of all five of its new ETFs and not just the two capturing the entire U.S. market.

However, the U.S. market is where the action is. Year-to-date U.S. equities have seen new flows of $660 million, a prediction Chiefalo mentioned in our top 10 ETF trends of 2015 from mid-January, an observation that is playing itself out.

"What we felt was that there is a lot of opportunity in the mid-cap, and small-cap, and even micro-cap space and really it was more of a philosophical perspective," says Chiefalo, "where if you're going to invest in the U.S. and the core offering is meant to be very low cost and very broad, it makes absolute sense to think about those same terms in terms of U.S. equity market exposure, i.e., very broad and very low cost, and that's what we've achieved with these two funds, XUU and XUH."

So, advisors currently opting for the XSP or XUS, now have a broader option available at exactly the same cost. That's a deal in today's marketplace, especially when you consider you're getting eight times the number of stocks.

Moving on to the other "core" offerings, iShares is meeting demand for its iShares Core MSCI EAFE IMI Index ETF (XEF-unhedged) that's currently available by adding a hedged version, iShares Core MSCI EAFE IMI ETF (XFH).

"We've seen the quantitative easing that's going on in the Eurozone and what's going on in Japan… there is the risk of currency devaluation relative to the Canadian dollar and that's why we launched a hedged version."

The final of the core products – iShares offers a total of six equity ETFs with dual hedged/unhedged sister products – introduced Tuesday is the iShares Core MSCI All Country World ex Canada Index ETF (XAW), a fund that gives investors exposure to 22 developed markets (excluding Canada) and 23 emerging markets or approximately 99% of the world's equity opportunity outside Canada. At 0.20% annually, you're not going to find many cheaper.

The last of iShares' products is a non-core product but important nonetheless.

The iShares U.S. High Dividend Equity Index ETF (XHU) is the unhedged sister product to the existing XHD, which invests in 75 high quality, dividend paying stocks. With currency fluctuations a big concern for Canadian investors, iShares has plugged another hole in its lineup.

Closing out our conversation Chiefalo reminds WP's readers why it's introduced these new funds: "It's more about making sure investors have the right tools to implement the solutions they want."

The same goes for advisors.