Activity in the exchange traded fund space hasn't let up as advisors continue to steer investors into the space in ever-larger numbers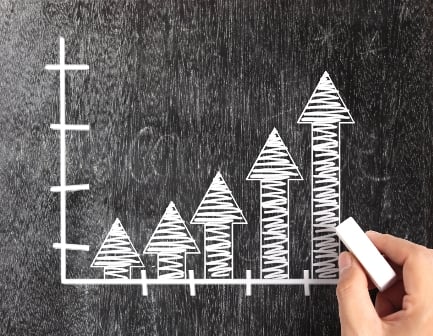 "We entered the ETF space because we saw a gap in ETF offerings for Canadian investors," says Edward Kholodenko, president and CEO of
Questrade
Financial Group. "
Our sector ETFs deliver the benefits of diversification with equal-weight strategies; and our U.S. midcap ETFs
are designed for exposure to growth
and
stability."
The numbers prove that those opportunities in the ETF sector remain.
Broadridge Financial Solutions show ETF assets have increased in absolute dollars by $265 billion over the past year as retail channels keep pushing growth. The numbers outstrip long-term mutual fund gains by $65 billion, as ETFs take an ever-larger chunk of the mutual fund market.
Actively managed ETFs represent 11 per cent of the $86.6 billion in total ETF assets in Canada; the highest percentage of any developed market in the world. Investors and advisors are eating them up, and nowhere is that more prevalent than with fee-based advisors who charge a percentage of total assets under management.
According to Frank Polefrone, senior VP of Broadridge's Access Data product suite, the 20% increase in ETFs over the past year came from RIAs, independent broker-dealers, wirehouses and discount broker-dealers… "with all of the $116 billion of increased ETF assets coming from retail distribution channels."
Questrade Wealth Management
recently launched Questrade
Smart ETFs
with a listing of six exchange traded funds on the TSX. The six ETFs include four sector ETFs and two U.S. midcap ETFs, all based on Russell Indexes.
ETFs have been taking the investment world by storm, making up half of all the 2014 fund flows in the U.S. alone, as investors benefit from the race to the bottom in fees as firms fight for market share.
Concurrently, asset management fees have fallen under increased scrutiny from institutional investors, while fees for retail products fell as they received more attention from regulators.