In its latest Letter from the President, IIAC presents its take on EMDs and the future regulation of this untamed area of the industry.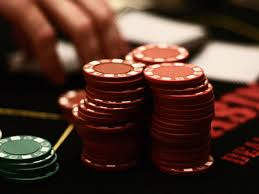 Exempt Market Dealers (EMDs) are a force to be reckoned with in the area of small business, warns IIAC in its Letter from the President, released Thursday.
Citing flimsy regulation as a strong vantage point, the letter reports that EMDs are making headway by generating capital for small resource companies.
According to IIAC, EMDs are skirting by the strict regulation that their rivals – IIROC dealers – must adhere to, particularly in western Canada, where they are outside the regulatory boundary and a loophole – the North-West Exemption – persists.
"Unlike IIROC dealers that offer wide-share distribution, company research and market-support, finders and Exempt Market Dealers are generally one-dimensional, distributing shares to exempt buyers, notably individuals purchasing under the accredited investor exemption, but not contributing to liquid venture markets," the letter reads.
IIAC says the CSA is taking strides to enforce regulation upon EMDs by implementing new CRM standards requiring full disclosure of the investing process, conflicts, fees charged, enhanced suitability rules, portfolio performance reporting and advisor compensation. The regulator is also looking to abolish the North-West Exemption.
"This broad application of the rules across all registrants will force rule equivalence and level the playing field," reads the letter.
The challenge, IIAC suggests, will weigh on provincial regulators across the country forced to monitor adherence to the new regulation on an area of the industry known to break the rules, according to recent surveys.
Additionally, the CSA is working to boost exemption, allowing investors who currently hold securities in specific TSX-V issuers to participate in exempt financings up to $15,000 without seeking the advice of an investment dealer, and above that level of investments if made through an IIROC dealer, the letter reports.
Related Articles:
KYC top of mind for CSA
CSA cautions on disclosure and compliance