Analysts and markets split over central bank's next move before forecasted recession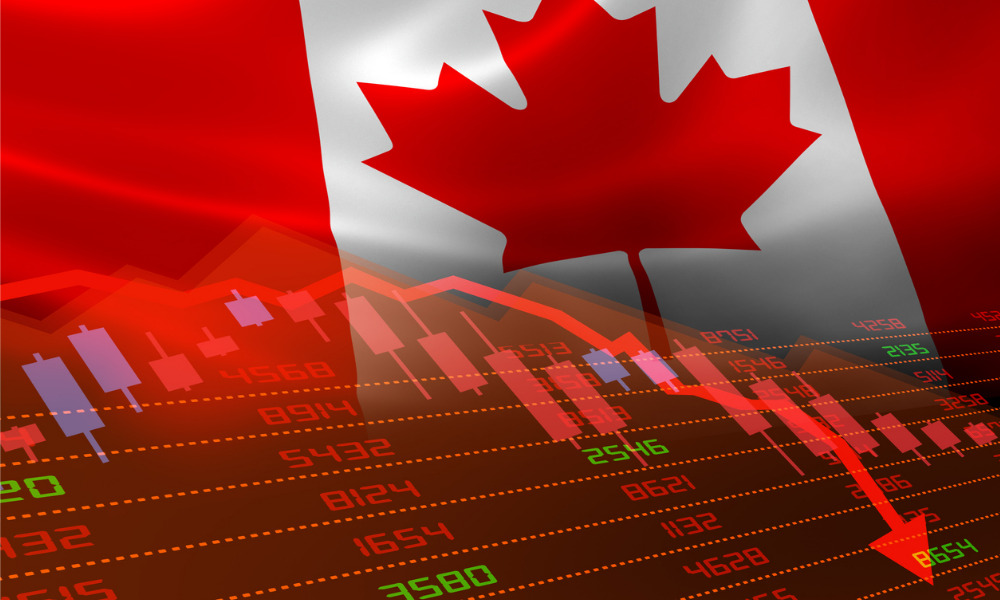 Based on a narrow majority of economists polled by Reuters, the Bank of Canada will raise its benchmark interest rate by 50 basis points to 4.25% on December 7, and then suspend its nine-month tightening campaign.
Inflation is over the central bank's 2% target, at 6.9% in October.
As a result, analysts and markets are divided on whether the BoC would go for another half-point increase and end an aggressive campaign before the projected recession begins. All these after it has increased interest rates by 350 basis points since March.
The economy, which expanded at a strong 2.9% annual pace in the third quarter, is more vulnerable to a sinking property market and one of the world's highest household debt-to-income ratios, with the full impact of rate hikes still to be realized.
Only over half of the economists surveyed in recent days, 16 of 30, predicted a half-point increase on December 7 to 4.25%. This reflects a move in October and in line with current U.S. predictions. The Bank of Canada will slow to 25 basis points, fourteen suggested.
Markets are putting in a more than 80% possibility of 25 bps, which would be policymakers' third consecutive drop in rate-hiking magnitude from a peak of 100 in July.
Andrew Grantham, senior economist at CIBC, said, "The rise in inventory ratios and weakness in domestic demand should be a signpost of weaker domestically-driven inflationary pressures in the future."
"As such, we continue to expect a final 50bp rate hike to a peak of 4.25%, before the Bank moves to the sidelines in 2023 to observe how the economy is coping with these higher interest rates."
Scotiabank, CIBC, and National Bank all predicted a 50-basis point increase with no subsequent increases. RBC anticipates a 25-basis point increase followed by a pause, while BMO expects a 50-basis point increase followed by another 25 in early 2023.
Meanwhile, personal expenditure and home investment fell in the third quarter. According to a separate Reuters survey, house values are expected to plummet 17.5% from their high, about double the loss experienced during the 2008-09 financial crisis.
Ten of the 13 economists who responded to a follow-up question said the greater risk was that rates peak earlier and later than they now anticipate with inflation projected to remain over the Bank of Canada's goal for the coming year.
BoC Governor Tiff Macklem indicated during the October meeting that the conclusion of the rate-hiking campaign was close.
Carolyn Rogers, senior deputy governor of the BoC, recently stated that increased interest rates were beginning to slow the economy and that excessive household debt remained a key source of worry.
In response to a follow-up question, seven of 12 respondents indicated the BoC's level of concern was about appropriate.