Economic conditions make early financial education more important than ever, says TD bank chief economist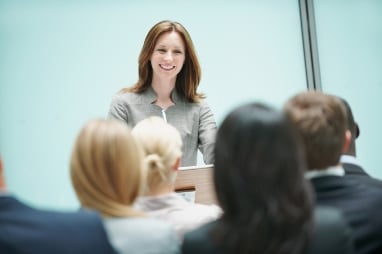 The chief economist for
TD Bank
has written a seven-page report highlighting the need for early financial literacy education, according to a report from the
Financial Post
.
Beata Caranci is calling for financial literacy education as early as kindergarten, saying that teachers must be equipped to handle the subject well.
"[Y]ou think of education as being the equalizer in general. Yet, when you look at like-for-like, university degrees across income spectrums, the financial literacy skills vary quite a bit," Caranci said in an interview.
Caranci's report looked at the 2014 Canadian Financial Capability study, which found that university graduates received an average score of 76% on a financial knowledge assessment, whereas those with a high school education or lower got 59%.
The same survey found variations even among university degree holders. Those from households with an annual income of $80,000 got 78% on average, while those whose households earned less than $55,000 got 59%.
Caranci identified three means of financial education: formal education, learning by doing, or learning from your parents. Being born into a low-income family and having teachers or mentors that don't understand financial literacy issues makes one less likely to get ahead financially.
"If you are going to make education the great equalizer across the country, the only place where it is equal or independent is in primary schools," Caranci said.
She argued in her report that the stakes are higher for young people, who are able to make financial decisions and may have more access to money at an earlier age than their parents did. Rising debt levels among individuals 35 years old and below, as well as decreasing contributions to RRSPs among tax filers aged 25 to 40, further highlight the need for early financial literacy orientation.
Caranci said educating teachers is a critical part to solving this problem: a study done for TD by the Canadian Foundation for Economic Education found most teachers do not have sufficient confidence to teach financial education.
"They have a willingness and interest in learning but (teachers) have the same problem as everybody," said Caranci. "They need more training."
Related stories:
Are Canadians right to be financially pessimistic?
More than 75% of Canadians miss tax savings opportunities