We sat down with Eric Benner to talk about global equities and investment philosophy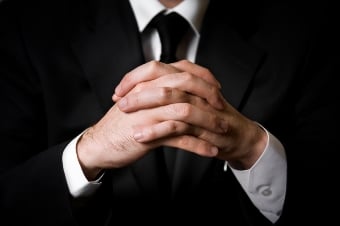 Eric Benner was always interested in the complex nature and array of unique challenges presented by the financial services industry. For Benner, who's now VP + Portfolio Manager, Global Equities at
Dynamic Funds
, entering Toronto's financial markets was a move that always seemed to be on the cards. Benner started his career on the investment banking side, but it wasn't long before he realized that the asset management space was where he'd most like to operate.
"For me, working on the buy side has meant a lot of time working in the pension fund industry," Benner says. "It's been an interesting way of getting to know and understand the world, and then expressing that knowledge through investment decisions."
Before joining Dynamic Funds earlier this year, Benner spent eight years at OMERS Capital Markets during which time he took on a variety of roles, including Managing Director & Co-Head of Equities at OMERS Capital Markets and lead manager of a multi-billion dollar Global Equity Income Portfolio. Although he's only been at Dynamic Funds for a relatively short period, Benner describes his time at the firm as "terrific".
"The type of investment style we use has performed well this year and over the last several years," Benner says. "We try to make investments in quality businesses at quality prices – it's what my team calls QUARP: Quality at a Reasonable Price. It is a good all weather investment strategy for many environments."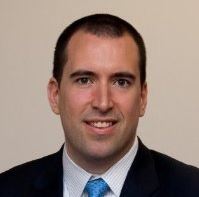 Benner sees the role that central banks play in dictating interest rates and asset prices as the biggest challenge for many modern investment professionals. "As much as possible, I try to focus my investment decisions, and the exposures of my portfolios, on the types of investments that are driven by my competitive edge," he says. "I focus on bottom up investing, which focuses on understanding the competitive advantages and valuations of individual companies."
Benner is positive about the future for the global equity side of the industry and encourages any ambitious wealth managers to enter space: "the shift towards global investing is a secular one and I think it has legs," he says.
Benner has three tips for any advisor or portfolio manager who wants to push their careers onto the next level.
Read. "We're in a golden age for fantastic books about investing, forecasting and everything of relevance in the global environment."
Talk to people. "Lots of people are willing to share their experiences if an aspiring student of global markets were to reach out to them."
Invest, and learn from your experiences.
"A key investment pillar for me is to take a very long-term perspective," Benner says. "Coming from the pension fund management landscape, that was core to my philosophy and it will be here, too. I try to take a global focus and then look two, three, five years ahead and understand the risk and reward that's on the table."