Father-son team, involved in several brokerage firm acquisitions, have worked for Richardson GMP and Marquarie Private Wealth.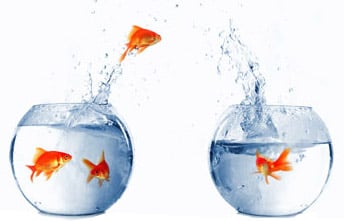 A well-known father-son brokerage team has jumped ship to RBC Dominion Securities.
David and Craig Stovel have worked for Richardson GMP and Macquarie Private Wealth - the firm that was acquired by RichGMP in 2013 - where they operated under Stovel Investment Counsel, reported the Financial Post Tuesday.
It is rumoured that the duo, who had approximately $300 million in client assets under management, will conduct business at RBC under Stovel Asset Management, according the Post. The move may have something to do with a loss of 2.3 per cent of assets purchased by RichGMP.
The Stovel association with Macquirie began in 2002 with a series of acquisitions. Brawley Cathers Ltd., which was run by the father Stovel, was purchased by First Associates, which was acquired by Blackmont Capital. CI Financial then purchased Blackmont and finally, in 2010, Macquarie acquired Blackmont from CI. Then came the acquisition of Macquarie by RichGMP.
Related Stories:
Goldman Sachs paving its way with RBS market funds