Dundee Corp announced a strategic investment in Canadian National Stock Exchange, replicating an announcement made four years earlier by Dundee Wealth, the wealth management unit now owned by Scotia.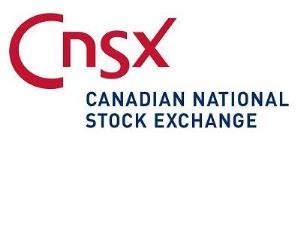 Dundee Corp has closed a strategic investment in CNSX, operator of the Canadian National Stock Exchange and Pure Trading, with which Ned Goodman, president and chief executive of Dundee, has joined the CNSX board as deputy chairman.
"I have been impressed for some time with CNSX's approach to helping entrepreneurs access the public capital markets in Canada," said Goodman. "The CNSX model reduces the time and expense companies face in going public, and in maintaining a listing, along with a high level of continuous disclosure. As a lifelong entrepreneur I have no problem encouraging and inviting the management and boards of entrepreneurial Canadian public companies to consider the benefits of a CNSX listing."
Terms of the deal, size of investment or stake, were not disclosed.
In September 2009, Dundee Wealth announced that it had taken a strategic stake in the CNSX. However, Dundee Corp sold the wealth management unit to Scotiabank in 2010 and the CNSX stake was a part of that deal. "This is a new investment," Dundee Corp vice president and chief financial officer Lucie Presot told Wealth Professional.
"We are pleased to welcome a business leader of Ned's stature to the board," said Thomas Caldwell, president and chief executive of Urbana and CNSX chairman "With his contribution we expect to accelerate the steady growth CNSX has seen this year, as we continue to enhance CNSX's role as the exchange for entrepreneurs in Canada."
The CNSX, an alternative exchange, offers simplified reporting requirements and reduced barriers to listing, hosting the shares of micro-cap and emerging companies.