Ask! You might be surprised by what you learn, says head of wealth management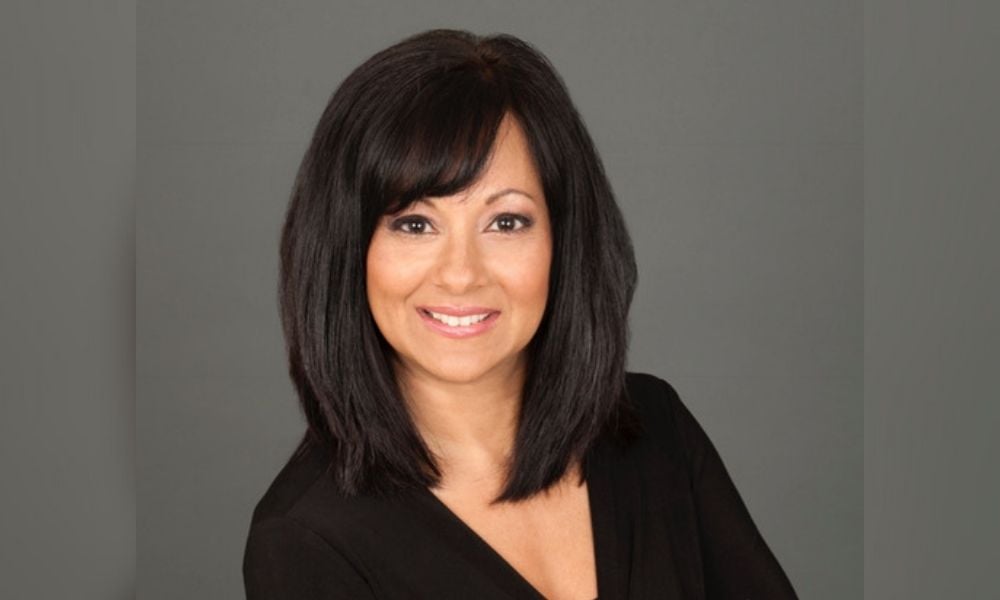 Here's a question you might not have thought to ask when meeting clients: what difference are their childhoods making to how they approach their finances today?
"I think advisors have to be very conscious when somebody comes to them to have some preliminary conversations and understand where they're coming from and what their beliefs are," Dilys D'Cruz, Vice President and Head of Wealth Management at Meridian Credit Union in Toronto told Wealth Professional.
"Interestingly, it's not necessarily how much they have. If they were anxious when they were growing up, and they bring that in now, they might very well have money and a great portfolio, but still be bringing anxiety into that meeting.
"So, I think it's really important for advisors to dig deeper and understand their clients' influences and beliefs, regardless of what their portfolios are, because it might just show up and baffle the advisor if they think the client should be totally fine."
D'Cruz said that's Meridian's approach, which was reinforced by its recent survey.
Meridian, which has $26.5 billion in assets under management and is the largest credit union in Ontario and second largest in Canada, recently did an online survey with 1,509 Canadians from across the country.
It showed that 55% of Canadians agree that their childhood experiences with money still impact them today. 42% said early experiences with money have left them feeling anxious and worried about it as adults. 40% said their families didn't talk about money, but 38% say they don't have enough money to work with a financial advisor. The only bright spot was that 52% said those same early experiences motivated them to save, and plan, for the future.
D'Cruz was concerned the study also showed that 40% of those surveyed said their families didn't talk about money.
"You bring that into adulthood and you're not talking about it in your family. But, 42% said they're anxious, so 60% aren't seeking financial advice and don't work with an advisor, and that's a concern," she said. "They're not having the conversations or seeking help. Those are things we need to address."
The survey showed that Canadians aren't getting help because they thought they needed $100,000 to see an advisor. "You also have to be vulnerable to go in there and talk to an advisor," said D'Cruz, noting younger folks, especially, were worried how much it would cost to get that help.
"The key thing that came out of our study was our upbringing and family environment are going to affect our beliefs about money and investing because we bring those into our adulthood," she said. "So, if you come from a family where money was a scarcity, or abundant, you're going to bring that into adulthood, regardless of what your financial situation is an adult."
D'Cruz is concerned that many advisors aren't exploring this emotional side of their clients' lives to understand their fears before looking at their goals and objectives when structuring their portfolios. She believes probing deeper will not only address the money question, but breed more loyalty since clients will appreciate advisors' deeper dive to get to know them.
"I think advisors have to understand it so they can develop a proper plan and a rapport and relationship with their clients," she said. "I think it's as simple as just having a conversation about their family dynamics: how did they talk about money in their family when they were growing up? How open were they then? And how open is their family now? I think they could ask: does money spark joy for you? Or is it anxiety inducing? I think that would be very telling. Or they could ask: how did you learn about money? And what's your knowledge level now?"
D'Cruz said advisors should also be providing more education, especially since 48% of those surveyed also said they had to learn about money on their own because their families didn't talk about it. Advisors now can help clients identify areas that need to be addressed or help them have conversations with their children and their parents as they age.
"One of the things about not talking about money is that, as your parents grow older, it's going to be very difficult when you have to start having conversations about where they're at financially if you have to look at potentially putting them in a seniors' home or what they're going to do with will and inheritances," said D'Cruz. "So, I think that's really important for advisors to have that whole conversation, so they can see where they can assist with those conversations."
D'Cruz believes "it's not about the IQ; it's more about the EQ". So, the more advisors can learn about their clients, the more they can develop plans that really resonate with them and provide a sense of peace of mind and optimism about the future.
"When we win new business and get testimonials, we hear over and over that it's for this very reason. The advisor 'really took the time to get to know me', and it's a real differentiator," she said. "Advisors who focus on it will do very, very well."