New Canadian wealth firm hopes to shake up the big banks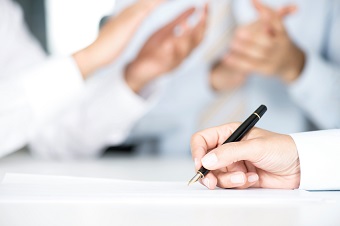 A new Canadian wealth firm is being created by subsidiaries of Desjardins, the CUMIS Group and five provincial credit union centrals.
Aviso Wealth will be one of Canada's largest independent wealth management firms with around 500,000 clients, and will focus on the wealth management needs of credit union members and other partners and clients across the country.
The firm will be created by the merger of Credential Financial Inc., Qtrade Canada Inc., and
NEI Investments
. Desjardins will own 50% and a limited partnership of The Centrals (representing around 300 credit unions) and the CUMIS Group will own 50%.
It aims to shake up the market with combined strength in wealth management, asset management, online brokerage and digital advice, mutual funds and correspondent services. It will also continue to develop products offered by the Credential, Qtrade and NEI brands.
Strong alternative to the banks
Desjardins Group president and CEO Guy Cormier said that the collaboration was a step forward for his firm's pan-Canadian development.
"Desjardins is a partner with Canada's credit unions and is proud to join forces with them and with CUMIS and its majority owner, The Co-operators, to create a major Canadian wealth management provider that will, in all aspects, offer credit union members and other clients a strong alternative to the banks and other wealth management companies."
Coalition more important than ever
The current CEO of Desjardins-owned QTrade Canada will take on the role of CEO for Aviso Wealth. Bill Packham will lead teams based at main offices in Toronto and Vancouver with regional offices nationwide.
"Each of the three combining companies is successful on its own, but the combined organization will be much stronger, with greater potential for growth, profitability and innovation than the existing companies could achieve on their own," said Packham. "In today's competitive financial landscape, building a coalition between credit unions and successful wealth partners has become more important than ever. Aviso Wealth will significantly enhance the credit union experience by providing members with an integrated range of innovative and competitively priced products and services."
The combination is expected to close in the first quarter of 2018 subject to the usual approvals.