Government support providing much-needed relief, but national association sees clouds on the horizon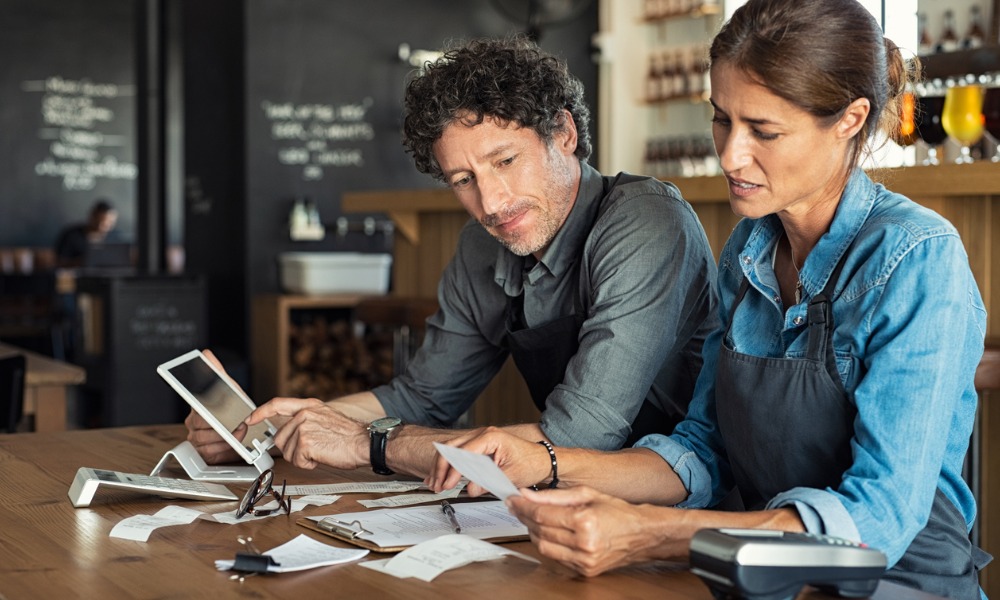 Thanks to the emergency aid programs deployed by the government, more Canadian business owners struggling through the coronavirus crisis have been able to stave off insolvency. But the Canadian Association of Insolvency Restructuring Professionals (CAIRP) says a storm is brewing.
Citing figures released yesterday by the Office of the Superintendent of Bankruptcy, CAIRP said business insolvencies from January to May are down 24.9% compared to the same period last year. In May alone, the number of insolvencies declined 38.9% year-on-year, thought it showed 17.7% more businesses filing for insolvency compared to April.
CAIRP Chair Mark Rosen said the figures reflect how government aid programs including the Canada Emergency Wage Subsidy (CEWS), Canada Emergency Business Account (CEBA), and Canada Emergency Commercial Rent Assistance (CECRA) have helped businesses across Canada stay afloat despite the pandemic.
"All of these measures have provided short-term relief to business owners who are struggling with cash flow issues," Rosen said in a statement.
Following changes to CEBA were announced in mid-June, more small businesses have been given access to interest-free loans of up to $40,000. The government has also announced an extension for CEWS as well as CECRA, and commercial eviction bans have provided additional peace of mind for many entrepreneurs.
But while some programs provide for partial loan forgiveness, certain loans and deferrals still need to be repaid, said CAIRP board member David Lewis. A potential pileup of rent and taxes over the past few months could also compound the problem, as delays in payments could result in penalties and interest charges when those expenses come due. Certain deferred payments, such as GST/HST payments that were pushed back to June 30, have already kicked in.
"Come fall, I think we'll see more companies will buckle under the strain unleashed by the pandemic," Lewis said, warning that bankruptcy filings could accelerate at an unprecedented pace. "We're already starting to see the writing on the wall in certain areas and industries."
Over the 12-month period ended May 31, 2020, the number of insolvencies in BC, Alberta, and Manitoba rose by 20%, 8.8$, and 1.4%, respectively, relative to the corresponding period last year. From a sector standpoint, the arts, entertainment, and recreation industries reportedly saw the largest increase in insolvencies; continued projects in some provinces have made construction one of the sectors with the largest decreases in insolvencies, as did takeout and delivery options in the case of food services.
"Businesses are reopening but in a completely new environment," Lewis said, pointing to possible revenue shortfalls in the face of a slow rebound in demand. "Many small businesses right now are hoping they can just hold on until their customers return. And herein lies the problem: Canadian consumers' spending habits have changed and because many are struggling financially, they might never return."