Oil slumps more than 4 per cent to $28... Canadian banks prepare for recession... Fortis to buy US firm ITC in $11.3 billion deal... Porter Aviation seeking buyer...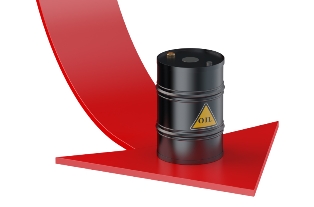 Oil slumps more than 4 per cent to $28
Concern over global demand saw a further decline in oil prices Tuesday with US crude falling 4 per cent to settle around $28. The slump saw the Toronto Stock Exchange close the session down more than 2 per cent but the whole situation was a lot worse earlier in the day when oil was briefly down 8 per cent.
Asian markets had closed lower amid thin trade with many major markets, including China, closed for holidays. European indexes were off by around 1 per cent with oil, miners and banks dragging.
Wall Street closed lower although there had been gains earlier on anticipation of Fed chair Janet Yellen's appearance before the House Finance Committee over the next two days.
The S&P/TSX Composite Index closed down 252.8 (2.02 per cent)
The Dow Jones closed down 11.92 (0.07 per cent)
Oil is trending lower (Brent $30.85, WTI $28.46 at 4.15pm)
Gold is trending lower (1188.80 at 4.15pm)
The loonie is valued at U$0.7206
Canadian banks prepare for recession
Global economic headwinds suggest an increased risk of recession and Canada's banks are preparing for the possibility. Mark Chandler, head of
RBC Dominion Securities
' Canadian fixed-income strategy told the Financial Post that widening of credit spreads both in the energy sector and beyond is a concern as an indicator of recession. He said that the bonds markets would need close scrutiny in the coming weeks for further signs of weakness. He said that the BoC could be forced into drastic action which could mean negative interest rates or quantative easing.
Fortis to buy US firm ITC in $11.3 billion deal
Fortis Inc. has agreed to buy ITC for U$11.3 billion. The St. John's company's deal is cash and stock and will leave ITC operating as a standalone firm. CBC News reports that the terms of the deal mean that ITC shareholders would hold 27 per cent of Fortis' total shares and would receive U$22.57 in cash.
Porter Aviation seeking buyer
The backers of Toronto's Porter Aviation are looking for a buyer for the airline according to a report in the Globe and Mail. Citing sources familiar with the business' plans it says that the airline, popular with business travellers, has been considered for sale previously as backers looked for an exit strategy. On that occasion, in 2010, there was an IPO which was withdrawn; this time the idea is to find a buyer rather than a public offering.