Investors may be reconsidering their unwavering trust after string of underwhelming results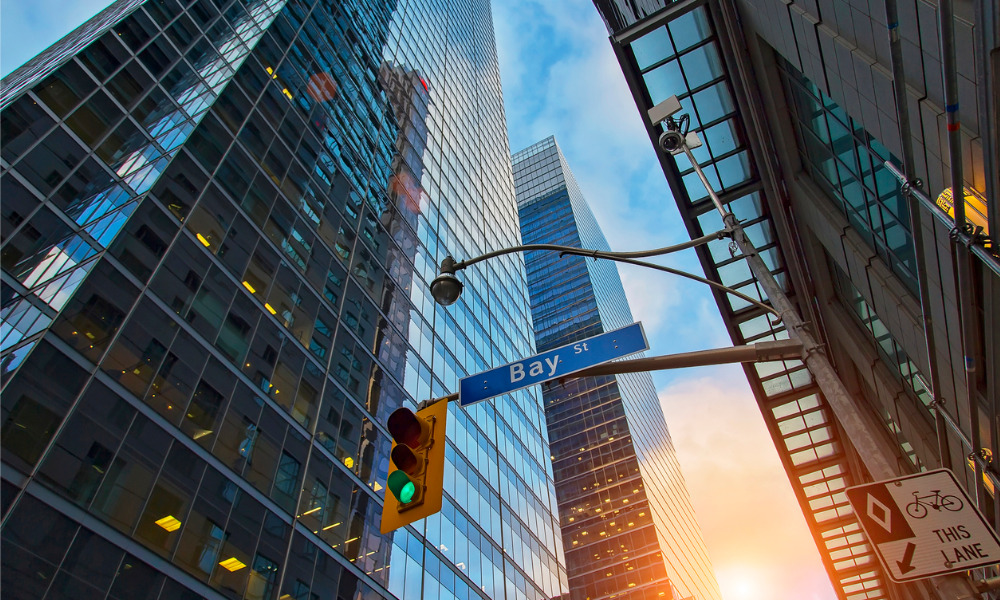 Canadian bank stocks' reputation for market outperformance through the years hangs in the balance after a streak of underwhelming showings give investors reason to question their unwavering confidence in the industry.
Last year, Canada's big banks behind the S&P/TSX Composite Index in price performance — the eighth time they've done so since 2000, and for the fourth time in the previous five years (excluding dividends).
In a report published January 4, Canaccord Genuity analyst Scott Chan said the shares of the Big Six banks fell by an average of 13.6% in 2022, worse than the 8.7% loss experienced by the S&P/TSX.
The Bank of Nova Scotia fared worst, dropping 25.9%, while the Royal Bank of Canada did the best, losing just 5.2%. As interest rates increased, the demand for borrowing decreased, which was difficult for the banks to handle.
Gabriel Dechaine, an analyst at the National Bank of Canada, notes banks' returns have frequently benefited from a second-half surge, but that didn't happen last year. In a message to clients dated Dec. 19, he noted that this was only the sixth second-half underperformance since 2000 and the first since 2019.
Chan pointed out that the year 2021 is now the only one over the previous five in which the banks have beaten the index, as the COVID comeback led to significant gains. That 12.3% outperformance came after they lagged by 0.4%, 7%, and 3.8% in the years between 2018 and 2020.
According to Dechaine of National Bank, last year's problems for the banks included a cooling housing market and a changing credit cycle, which he predicted would continue into the coming months. Housing, he contended, could be the strongest lightning rod of sentiment in the area.
"This theme is hardly unique to 2023, as there seem to be concerns related to Canada's housing market every year," Dechaine said. "Except, somehow, this year feels different and that's largely because the era of cheap money may finally be over. If it is, Canadians are facing pretty steep payment shocks over the next several years when they refinance their mortgages."
Amid the prospective end of the Bank of Canada's most aggressive rate-hike cycle and worries of the Office of the Superintendent of Financial Institutions raising the domestic stability buffer yet again, monetary policy and capital requirements are also anticipated to drive the banking industry outlook in 2023.
Dechaine reduced his target price for the Big Six banks this year by an average of 5% due to these continuous difficulties (he does not monitor his own institution, National Bank).
Although he now only rates RBC as outperform, he noted that his opinion may change if values begin to reflect more downside risk, if central banks reverse course, or if the outlook for the credit cycle becomes more defined.