Results reveal gender-specific differences in personal challenges faced and coping strategies used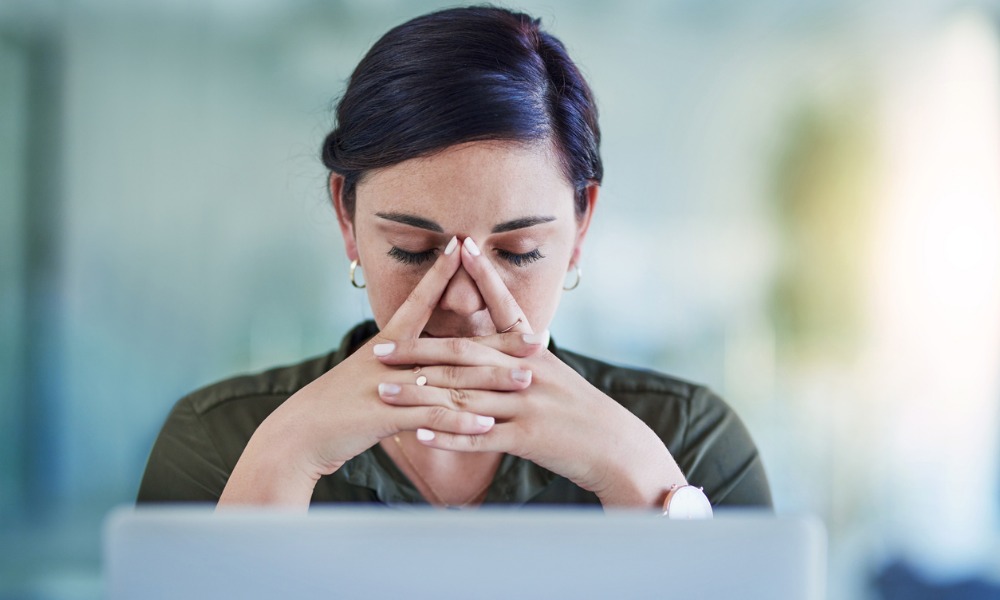 The coronavirus pandemic has had an uneven impact on working professionals, with women bearing an outsized share of responsibilities at home. And if the findings of a recent U.S. survey are any indication, a similar trend could be shaping up among advisors.
In the 2021 Advisor Wellness Survey from FlexShares, respondents indicated overall stress and wellness levels similar to those found in previous studies going back to 2018 in spite of COVID-19, political turmoil, and social unrest.
While stress levels were virtually unchanged on the whole, the sources of stress were different. In the latest round of the survey, advisors flagged political uncertainty as the top stressor, followed by business building and matters related to compliance and regulation. In terms of symptoms, the most commonly cited manifestations of stress were tense muscles and back pain, fatigue, and irritability; other signs of advisors on the edge included difficulty falling asleep, over- or under-eating, and anxiety.
But after accounting for the overwhelmingly male composition of survey respondents – only 17.5% of participants were female – the report found an apparent divergence between the experience of men and women.
"In 2020, women advisors reported levels of stress significantly higher than either their male counterparts (55.3% vs. 46.9%) or the national average of 48.9%," FlexShares said.
Among the female respondents, 46% said they had dependents; most were under the age of 21, though a meaningful number also reported having elderly dependents. Compared to men, a larger percentage of women said they were caring for elders (27% of women vs. 20.5% of men).
And while the 2018 survey revealed no substantial gender-based differences in career-specific stressors, that changed in 2020. For women, navigating work-life balance and the challenge of wearing multiple hats were more stressful, which the report suggested could be due to their being more likely to see the pandemic as a "real threat" as they strived to keep elderly parents and dependents safe.
The survey also pointed to some differences in terms of coping strategies used to deal with stress:
Top Coping Strategies

Women

Men

Exercise/Health

Exercise/Health

Being good to clients

Mindset

Task/time management

Leisure
Despite those findings on stress, the survey found that advisors were able to score meaningful wins amid the pandemic. Three fifths of the financial advisors polled reported net increases in AUM (62%) and the number of clients they work with (57%). Just 7% cited a decline in assets, and only 6% said their client base declined.
Advisors also reported multiple silver linings from the pandemic in other parts of their lives such as increased time with family (51%), time to rethink their business model or role (46%), and a guilt-free reason not to see people (39%).
"They also continued to report relatively high levels of satisfaction with their occupation, their lives, and their work-life balance—suggesting that financial advice continues to be a satisfying and attractive occupation for people prepared for its unique challenges and stresses," the report said.