Poll shows heightened expectations of financial insecurity and reduced income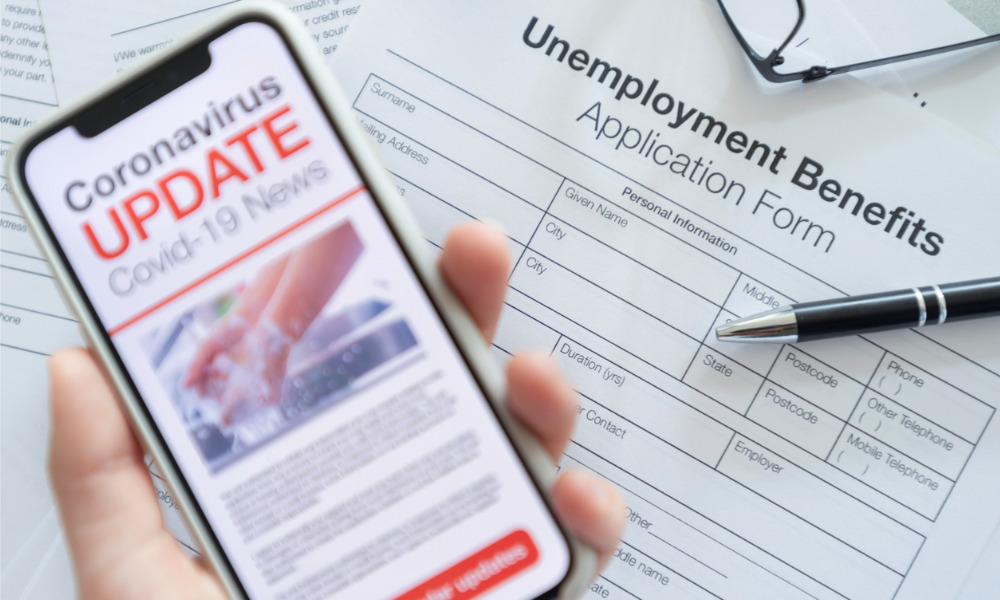 The coronavirus might not be able to recognize age or skin colour, but that hasn't stopped it from having an outsized impact on certain demographic subpopulations.
In a new COVID-19 Impact Poll commissioned by TD, 66% of Canadian respondents aged 18 to 34 have experienced or are expecting to experience unemployment or reduced work hours due to the novel coronavirus. That puts them at more risk of being unable to satisfy basic financial obligations like rent or necessities like groceries compared those aged 55 and older, among whom 38% said the same.
The research also looked at the impact of COVID-19 on certain minority communities – including Black, Indigenous, and People of Colour (BIPOC) – many of whom were already financial vulnerable prior to the pandemic.
While 53% of the general population of respondents said they have gone through or expect to undergo unemployment or reduced income within the next three months due to COVID-19, the figure increased to roughly two thirds among Filipino (69%), South Asian (65%), and Black Canadians (64%).
And a fifth of respondents overall (20%) said they expect to miss rent or mortgage payments because of the outbreak, compared to 27% of people with disabilities (PWDs) who had those dour expectations. Similarly, a fifth of the general population of participants (19%) said they anticipate having to borrow money for essentials, in contrast to 28% of Indigenous Peoples.
The survey also suggested that ethnic minorities are more likely to feel financially adrift. Around three tenths of South Asian (27%), Indigenous Peoples (30%), and Chinese Canadians (31%) said they feel they know who to turn to for financial advice, versus the 40% documented for the general population.
"Canadians, especially younger and diverse Canadians, have been hard hit by this public health crisis," said Frank Psoras, senior vice president, Customer Strategy and Innovation at TD. "[T]rusted advice is critically important in helping them understand their options and navigate their financial situation."
When compared with results from TD's 2019 Financial Health Index, the latest poll also points to increased financial vulnerability among Canadians.
Fifteen per cent of those responding to the November 2019 survey self-identified as financially vulnerable, compared to 38% in April 2020. And 20% of those who took part in the 2019 poll reported feeling confidence in their financial future, compared to just 13% who were optimistic in April.