National Bank analysis shows how S&P/TSX has historically performed during periods of rising broad-based prices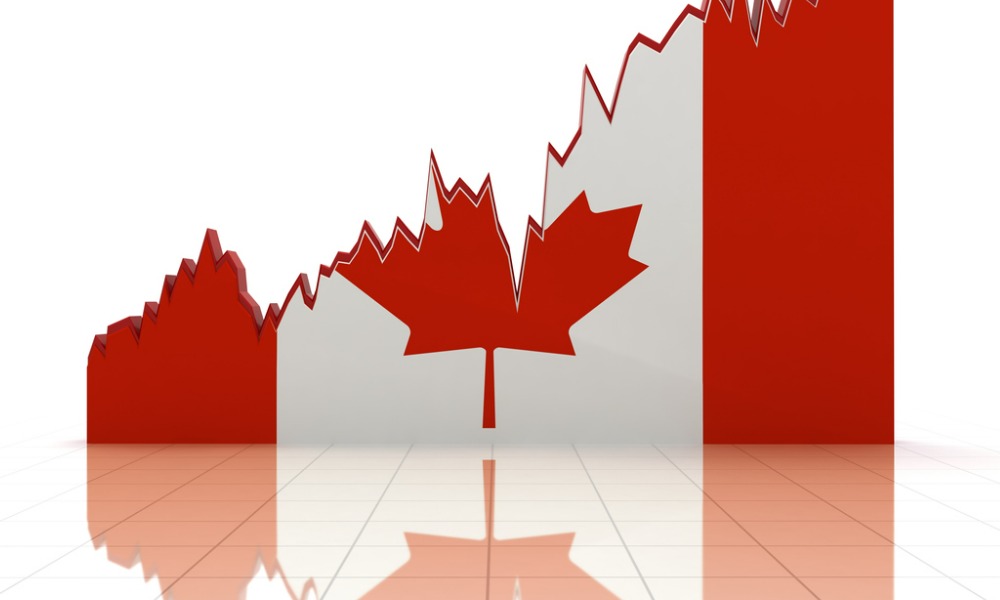 As the world economy risks getting caught in a vortex of high inflation and slow economic growth, investors and investment professionals around the world are scrambling for tools to help protect their portfolios. And according to a report from National Bank, Canadian investors might find that protection close to home.
In a recent note, National Bank Financial analysts said the risk of global stagflation is on the rise, and assigned a 30% probability of the scenario playing out. With that in mind, they explored how different asset classes could behave in the face of persistent inflation.
Based on data from Refinitiv, they found that during inflationary periods in the 1970s, 1986 to 1990, 2002 to 2005, and 2006 to 2008, commodities have generally been a source of positive real returns.
During those five inflationary periods, copper has averaged an 8.1% return, while gold bullion generated 21.3% in real returns. Light crude oil showed average returns of 34.6%, while Canadian home prices during those periods averaged 4% in real returns.
"As for equities, we find that the S&P/TSX provides a much better hedge against inflation than the S&P 500," the researchers said. While the Canadian benchmark showed an average annualized return of 2.3%, the American index lost 5.9% in real returns.
Large pension funds, the analysts noted, have continued to pare their exposure to Canadian equities despite its history of providing better inflation protection.
"We understand that carbon emissions are now at the heart of investment decisions and that ESG considerations play a critical role in capital allocation, and rightly so," National Bank said.
"At the same time, we cannot ignore the fact that Canada's geographic opportunities, geological makeup, existing infrastructure, collaboration and industry partnerships position our country's energy sector to become a world leader in carbon capture, utilization and storage," the note said.