Prison term comes after separate case in which defendant was found guilty of cheating investors out of $3.5 million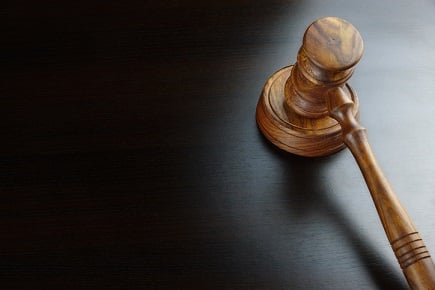 A convicted fraudster has been sentence to a year in jail after an investigation by the Ontario Securities Commission's (OSC) Joint Serious Offences Team (JSOT).
April Vuong, of Kitchener, Ontario, was handed the sentence by Justice Brownstone, of the Ontario Court of Justice in Toronto, after she pleaded guilty on September 28 to violating a 15-year trading ban imposed by the OSC in November 2013.
These charges were quasi-criminal offences related to trading in securities. In 2014, Vuong, using an alias, solicited a Canadian resource company to raise capital for a mining project, negotiating the terms of this proposed deal and producing a "Debenture Term Sheet" to further this transaction.
Her recent jail sentence follows a recent conviction, after a four-week trial in Brampton, of committing fraud over $5,000. Her husband, Hao Quach, was also found guilty and both were sentenced to six years behind bars.
According to the Mississauga News, this "Ponzi" scam cheated as many as 38 victims from across Ontario out of more than $3.5 million combined.
The scheme involved the couple promising returns of between 12% and 30% on loans to Systematech Solutions Incorporated, of which Vuong and Quach were directors. At the time, Peel police described it as "an elaborate Ponzi scheme".
To date, JSOT has pursued 43 matters involving 61 accused. The JSOT was established by the OSC as an enforcement partnership between the OSC, the Royal Canadian Mounted Police Financial Crime program and the Ontario Provincial Police Anti-Rackets Branch.