Pulse survey reveals broad desire for leniency as pessimism and financial stressors overwhelm Canadian consumers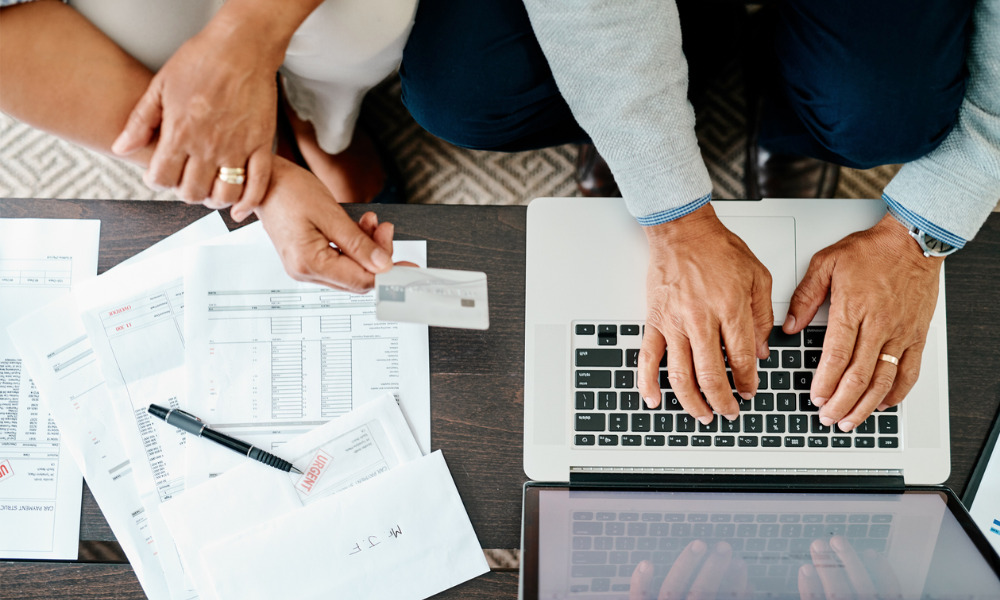 While Canada's economy is likely to get through the coronavirus crisis, the major question is when we can say "crisis over," and how much the rescue effort will cost. And that uncertainty may be trickling down to Canadian consumers' attitudes and expectations of financial institutions.
Drawing from a survey of over 1,000 Canadians consumers conducted in June, a financial insights pulse survey from McKinsey found that as of June 15, 97% had a neutral or weak view of the economy's present state.
Consumer outlooks were also quite bleak, with just one quarter (24%) estimating that it will improve in the next three months. When asked to estimate how long COVID-19's economic impact will linger, three quarters (75%) of respondents gave answers ranging from around one year to three years at most.
Focusing on their own financial situation, nearly half (48%) saw themselves as either in a somewhat weak or weak position. Only 18% of responding consumers anticipated that their situation will get slightly or substantially better in the next three months, less than the 23% who expected they'll be slightly or substantially worse off.
Along a similar line, a question that probes confidence levels of financial decision makers on economic conditions after the COVID-19 situation found 18% were optimistic, forecasting a rebound within 2 to three months that would put the economy on at least as strong a footing as it was before the crisis. Slightly more (23%) were pessimistic, expecting a long-lasting economic impact that would either see the country regress or plunge it into a lengthy recession.
Around four tenths of respondents said they experienced a reduction in household income (41%) or household savings (40%) due to COVID-19. On the bright side, around half (51%) also reported lower household spending because of the pandemic, but that's cold comfort in light of the fact that 43% were either concerned or somewhat concerned about job security, and 60% said they have eight months or less of savings to live off of.
The survey also examined consumers' expectations from banking institutions. When asked to indicate the types of support they would like from their banks, 51% cited waiving late fees on credit cards or loan payments among their top three priorities, and 42% shared a similarly strong desire for reduced minimum payments on their credit cards. A few others said they'd like leeway to skip a loan or mortgage repayment for one month (30%) or be allowed to get a line of credit for themselves or their business more easily (26%).
When asked about how they expect their usage of bank services to change after the coronavirus crisis blows over, a net 11% of respondents said they'll use online banking more, while a net 3% said they'll expand their use of mobile banking. The survey registered a net negative expected change in usage for in-person branch visits (-13%), phone calls with bank advisors or branch staff (14%), and video chat with bank advisors or branch staff (-23%).