Latest figures from OSB show largest monthly increase in more than a decade, but year-long data 'seems to defy logic'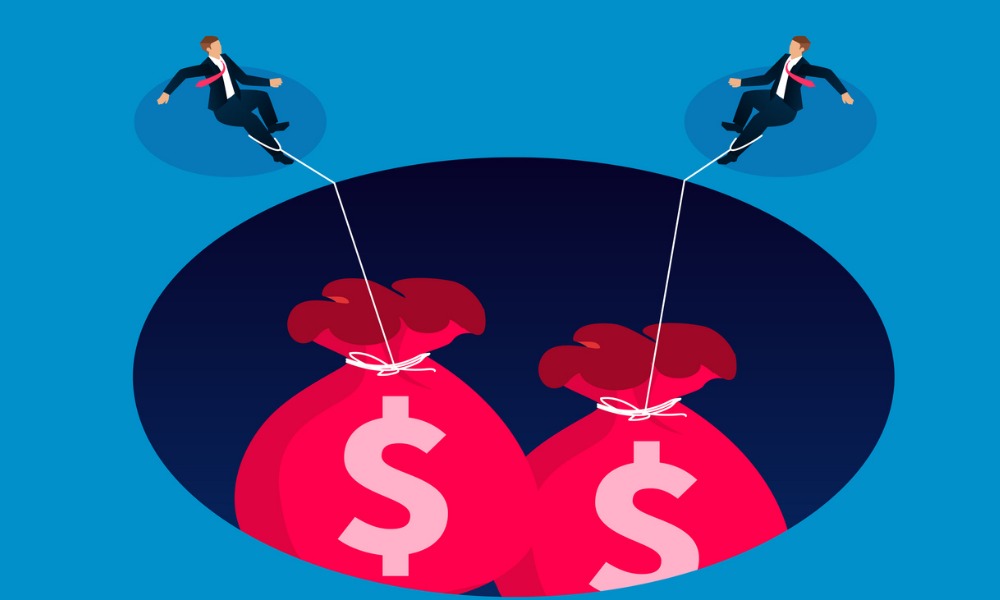 The past year has been a peaceful one for financially strapped Canadians as pandemic-related supports provided some much-needed respite from debt payments. But as creditors once again start collecting, insolvency experts are expecting a painful reckoning.
According to the latest figures from the Office of the Superintendent on Bankruptcy (OSB), the number of consumer insolvencies filed across Canada leapt by 22.8% in March compared to February, representing the largest month-on-month rise in over a decade. The figure also reflected the biggest single month of new filing activity since the initial onset of the pandemic in March last year, bringing the volume of filings close to pre-pandemic levels.
"Filings fell significantly in April 2020 as Canadians faced COVID-related financial uncertainty. They remained low over the last twelve months with government aid programs and creditor flexibility helping many people who were already facing insolvency delay the inevitable," Mark Rosen, chair of the Canadian Association of Insolvency and Restructuring Professionals (CAIRP), said in a statement. "Now it seems we are starting to see that backlog emerge."
Zooming out to a year-long view, however, shows a different trend. Comparing the first quarter of 2021 to the same period last year, consumer filings decreased 28.3%. And for the 12-month period ended on March 31, 2021, consumer filings were down 36.8%.
"Given the massive economic slowdown and job loss caused by the pandemic, the consumer insolvency data over the last year seems to defy logic," said André Bolduc, executive board member of CAIRP and Licensed Insolvency Trustee. "As we approach the second quarter of 2021 with the vaccine roll-out moving slowly, re-openings stalled and government support programs winding down, more Canadians will look at debt-relief options."
Turning to business insolvencies, the OSB data for Q1 2021 showed the lowest number of filings in 35 years of records as just 603 companies filed during the period. That number represented a drop of 9.7% and 31.7% compared to the previous quarter and to Q1 2020, respectively. Looking at the 12-month period ended on March 31, 2021, business insolvencies declined 30.2% compared with the same period in 2020.
But given the well-reported struggles among many independent businesses, coupled with a not-so-constructive picture for businesses in the near to medium term, CAIRP thinks the positive trend from the OSB numbers conceal a harsh reality on the ground.
"Many companies have amassed a crippling amount of debt during the pandemic. On top of that, the business climate will be challenging for the foreseeable future," said David Lewis, corporate Licensed Insolvency Trustee and member of CAIRP. "Some businesses that are viable under normal circumstances will be forced to consider insolvency, restructuring or simply closing their doors."